Composing for those who cannot: Mason Bynes is using her compositions to champion for others
Mason Bynes, a Boston-based composer, vocalist, multimedia artist, and advisor, spends most of her time working tirelessly to make sure someone else shines. It's how she approaches her compositions and works with the students at Berklee College of Music as a career advisor. 
At only 24 years old, Bynes is already a frequently requested freelance composer. Her most recent credits include Ex-Aequo, Double Reed Dish Consortium, Wind Sync, and Bass Players for Black Composers. Additionally, she was selected as the Boston Art Song Society's inaugural Composer in Residence.
Originally from Sugar Land, Texas, her first interactions with composing were, unsurprisingly, for other people. Her high school choir invested in the trend of "singing Valentine's" at the time, and Bynes took that small assignment and ran with it, creating mash-ups of songs to appeal to students and teachers alike. That taste of musical creativity led her to the University of North Texas, where she refined her sound and definition of being a composer — a definition that she is actively trying to change only a few years later, with a bachelor's in music in composition and a master's in music in composition from the Boston Conservatory at Berklee.
As a Black, female composer, Bynes examines the idea of composing and creating music with a calculated ear and swift mind, always thinking about how best to represent her clients while straying away from the historically transactional behavior of composers. Where the narrative of Western musical composition has long been accompanied by a white, male face and pieces written for the composer's pure enjoyment, Bynes is aiming to change that narrative.
The Scope spoke with Bynes about how she continues to overcome challenges in a white-dominated classical world and how she and other composers can act as liaisons to enact social change within their community.
What were some of the challenges that you dealt with early in your career?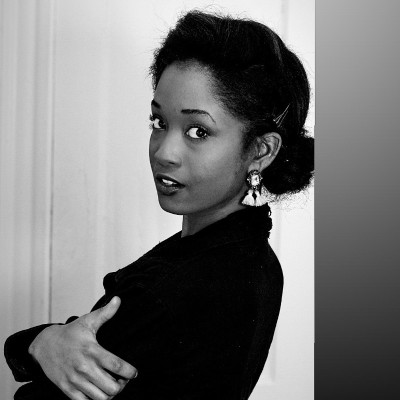 It's funny. My name is Mason. My parents didn't know if I was gonna be a dude or a girl coming out, so they just went with Mason. When I was just starting my career, and I just started getting commissions from people that I didn't know, they would schedule a meeting, I would show up, and I think they're expecting a white guy. I had a client dinner with someone, and we were in a waiting room, and he was looking around, and I went directly to him. He looks at me and goes, "Mason?" And I was like, "Yeah, that's me." And he goes, "I wasn't expecting that." But I just said, "Well, here I am."
As far as struggles with being a Black woman in composition, I was the one that was there, and if I wasn't the one, I was one of two. But I've always been so persistent and so captured by composition and all of the possibilities that I really bulldozed through. In my freshman year [of undergrad], I got in a car accident, and I lost two fingers on my left hand. When I was able to push through that experience and prove myself, I felt like nothing could really stop me or be a hindrance.
How do you reframe the idea of music only being informed by trauma, especially Black trauma?
It's important to see both sides of everything, so as far as trauma, you know, trauma can still inform joy, sorrow can inform joy, grief can inform happiness because to know grief is to know happiness. To know happiness is to know grief, right? So, you know, I think within the last two years, I mean, Black folks have been through it, and it's been so exhausting because there was no safe space to just be yourself and not talk about everything that was happening and everything that has happened within our country. I want to write music that expresses joy but from an informed place of sorrow, or like being informed by your grief, by your traumas, in order to figure out how to really enjoy joy.
What social impact are you trying to have with your music?
I like creating immersive listening experiences. I like my listeners to come to a concert and not just acknowledge their hearing, but their emotions, what they see, what they smell, like, all of those things. It's this effort of bringing genres together, bringing people of different ages, backgrounds, preferences together to react to the same thing that they're looking at. It's so powerful because you're encouraging people to share space. That's the type of change that I want to have. 
I want to be a composer that really is a liaison more than a composer. When I do my commissions, I usually start with a survey and send it to the performance group that asks me to do it. I asked them, 'What do you love in your repertoire? What do you absolutely hate that's in your repertoire? What strokes are annoying that you always see? What is something you want to champion with this music?' [The piece] captures how they want to be seen, how they want to play [and] how they want to be captured within their industry. That's the goal.
What are you hoping to inspire within different communities with your commissions and compositions?
My biggest mission as a composer is mixing every type of song, sound, and genre so that every type of person could enjoy or be intrigued to come to listen. Sometimes, the commissions can be transactional, but I think it's important to see the human dedicating their musicianship to this piece, whether it's for residency or a year on tour. 
I also like finding ways to collaborate with not just musicians. Can there be a visual artist that also breathes life into what you're doing? Is there a museum that we can perform at that captures what you're doing and invites the different demographics of people to enjoy? Is there some other extra element that I can give as a thinker in addition to being a composer that really captures who you want to present yourself as with this piece?
How do you continue to change that narrative to more of a liaison role in composition, especially as a Black composer?
I think the way to change that narrative is holistically bringing more of yourself as a Black composer, a Black performer, whatever it is, right? Sometimes we're treated as objects, and the trauma is the object that people marvel at, which is so dramatic sometimes when there are so many other beautiful things, not that they are separate. They're both together and who we are as people. 
I'm changing that narrative by bringing different sides of myself to the compositional process. The music is so representative of who that performer is. [Those that I write for] feel encouraged to be incredibly generous with their musicianship, with their improvisation. There are some scores I've written where I have program notes in there that ask people to add something to it. It's so fun to look back at how each person has added their own element of improvisation or their own element of something because they felt encouraged to do so. 
You're trying to give a voice to a specific community, which doesn't really happen in the traditional composition world.
No, it doesn't. That's what I think is part of the transformative process of composers today. You know, we have the opportunity to literally peer into other people's lives through social media and stuff like that, but it's like, how human can you make that be? How idiomatic to the human can you make the music? I'm not saying everything I've written has been the perfect rendition of that, but getting close to that is successful, in my opinion.
It's interesting because they ask me to write the composition, so why not ask them what they want in it? I think if you do it that way, it's not transactional anymore. Let's all work together on it. We're in this together until the double bar line.