City council race: John E. White running for District 5
John E. White, a union gravedigger for the city of Boston, is running for the District 5 seat in the City Council. White is running against incumbent City Councilor Ricardo Arroyo.
White previously worked as a union laborer in Dorchester for Local 223 doing construction before transitioning to working for the city of Boston as a gravedigger.
He is one of seven children raised by a single mother in Boston and a graduate of Hyde Park High School in 1978.
White has been married to his wife Nina for 37 years, and they have two sons, Eric and Jared. He is expecting his first grandchild in September.
While this is his first time running for office, White is passionate about servicing the same community he grew up in and helped to build.
"I will bring my work ethic and commitment to the job of representing the citizens of District 5," White said.
The Scope spoke with White about the top issues identified by his campaign team and his plans to address them if elected as a City Councilor. Parts of this interview have been edited for length and clarity.
Can you tell our readers more about yourself and why you decided to run for City Council?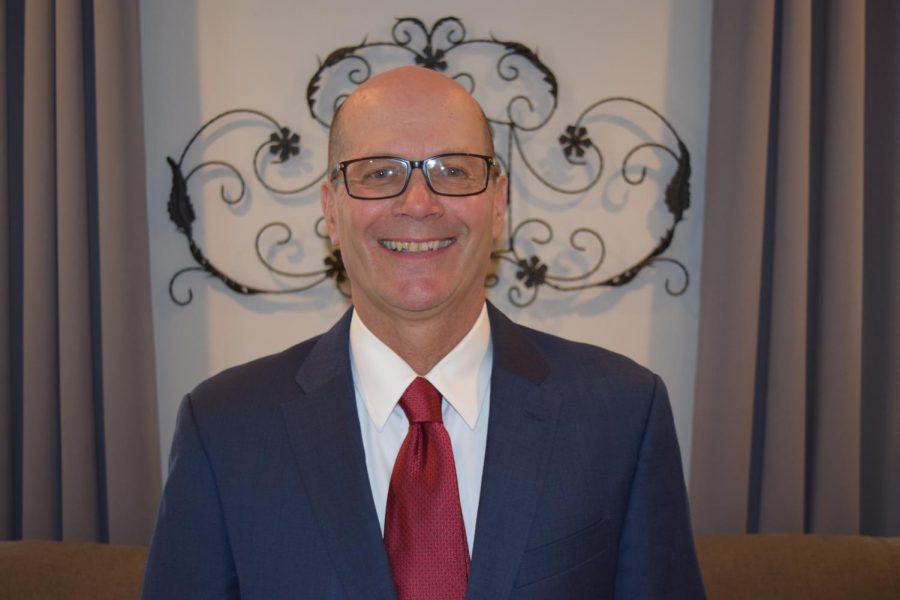 Yeah, it's my first time running for office. I'm a Bostonian for 60 years. I went to Northeastern University back in '78, but I didn't finish because I had to go to work and support myself and all that stuff, but politics has always been in my wheelhouse.
I'm always interested in a follow-up. I know what's going on throughout the entire District. I've seen people come and go in the office, and it's just a passion they have to help the people.
I was a laborer for 23 years doing construction, so I built the city. Now, I work for the city of Boston; I'm a grave digger right now. 
I want to get into politics and try to help the city get better. It's on its way, but there's still a lot of work to do. I really want to enjoy getting in there and put my two cents in there.
What would you say are the top or key policies on your campaign platform?
The key things are housing, public safety, jobs, health insurance and pensions because I'll be getting a pension. Those are the vital issues that really matter to families. I consider myself an advocate for working families.
Knowing that passing policy can be challenging if elected to office, how would you implement some of the things you mentioned?
Yeah, that's the other thing, you know, divisiveness. This is going on for the last X amount of years, and I always get the things that won't follow through. But as I looked through all my notes and stuff, there are agencies inside the city; there are always these information places for people to go. We just have to get it together, have people on the same page and get something done instead of just talking about it. I consider myself like a middleman, so to speak, and to hear the sides. It's common sense; compassion can get these issues done.
What would you say makes your campaign different from City Councilor Arroyo's campaign?
I'm just a one-man-band. It's not the person. It's the job. I always wanted the job. My campaign is just grassroots, first thing, so I'm reaching out to everybody that I know and trying to talk to them and see what they're thinking.
What do you like about District 5, and then what do you think can be changed?
I like District 5 because…. I went to school here. I went to Hyde Park High School. I've been in the District for 30 years. I've raised my family here. The District has been good to me.
There is a lot of development that's coming that… it's good, but it's bad at the same time. Many neighborhoods do not have a say in what's going on, and they're just building stuff like crazy.
At least the neighborhood is close to everything: The schools, the hospitals, the T's right here and the Arboretum. That's why I never moved. I'll always stay here, and I hope to retire here. So, before I retire in life, I'd like to get into politics and see if I can make a difference.
Is there anything you'd like to let the readers know that I did not ask you about today?
Right. Yeah, well, that's my thing. I'm a personal kind of guy. I have the same story and background that a lot of people do. I grew up in the city. I lived in the projects. I was laid off all the time when I was in construction. I've almost lost my house. I know the struggles that people go through; I've lived it. I just want to tell them that I know what they're going through, and I'm going to try to make a difference to make it better in their lives.