City council race: Erin Murphy running at-large seat
Erin Murphy, former BPS teacher turned community advocate, is running At-Large for Boston City Council.
Murphy is running against at least 17 other candidates, including incumbents Michael Flaherty and Julia Mejia. Incumbent Councilors At-Large Michelle Wu and Annissa Essaibi-George are running for Boston mayor.
One of the oldest candidates in the race, 51-year-old Murphy was born and raised in Dorchester. The single mother of 4 also raised all her children in Boston, in the same neighborhood where she was born. She and her family still live in Dorchester.
 Murphy has spent over 20 years teaching for BPS in the same neighborhood. She has worked extensively with kindergarten-age children with special needs. For the past several years, she has taken on the role of an advocate for inclusion as the special-education coordinator.
Murphy ran the Boston Marathon for three years in a row for the Gavin Foundation, a nonprofit which provides substance abuse education, prevention and treatment programs to people of all ages and raised over $50,000. In 2017, she was recognized for her advocacy for addiction recovery through the Unsung Heroine Award from the Massachusetts Commission on the Status of Women. Murphy also received the "EXTRAordinary" from Mayor Walsh in 2016. 
Murphy hopes to bring her expertise as an educator, mother, and advocate for addiction and mental health recovery to City Hall.
"We're at a breaking point, and we can't ignore it any longer," said Murphy. "I'm someone who will roll up their sleeves, show up as I have been for years. It's not new to me."
 Murphy spoke with The Scope about her campaign and plans to achieve her goals if elected. The conversation has been edited for length and clarity.
How does your background prepare you for this job, and why did you decide to run?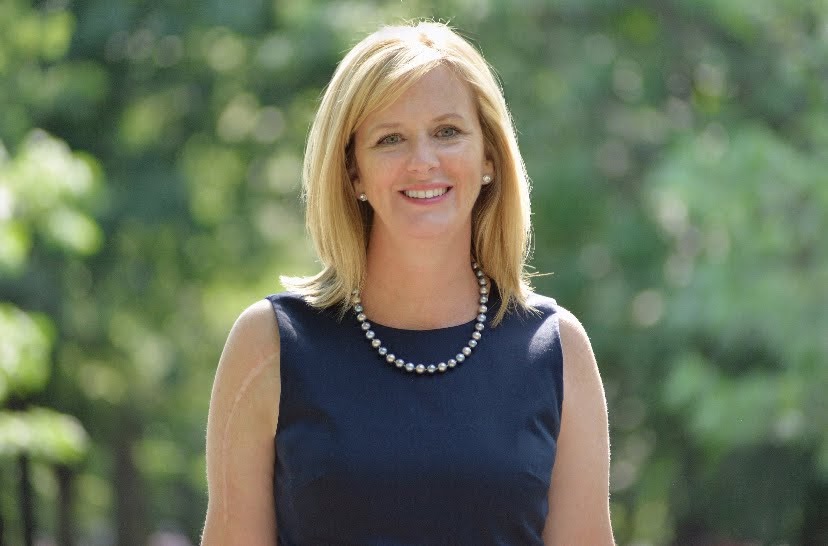 I'm running for city council for the same reason I've been a school teacher for over 20 years. I've done this work. It hasn't been in the capacity of City Hall, but it's been in the capacity of being a mom, being a coach, advocating, supporting, being a community leader, being a school teacher in the city of Boston. I've been doing this type of work that I do believe the city needs. They need a leader. 
Some people will say, "Why would a teacher want to become a politician?". I love my job as a teacher, but I do believe that my strength can really support our families across the city.
I think there needs to be more of us. Public safety, school teachers, municipal employees really are on the front line of the city. When you're a strong, caring teacher, you're in it for all the right reasons, giving back; you're not in it for the glory. You're not in it for the power. You're just in it because you care about people. I care about the children, the families, and the city. So that's why I'm passionate about running and campaigning hard everywhere across the city.
When the children hopefully are returning full-time in person in September… I know that through my expertise as an educator and a mom and working through the last two years of Covid-19 in a school, in a classroom, I do know exactly what we need.
What has your experience been living and working in Boston? 
My first 12 years in Boston were at the Richard J. Murphy School. I was in the first kindergarten class when it opened back in 1974. 
Freshman year in college, I became pregnant with my oldest son [as] a teenage mom. It took me 11 years to finish, but I never gave up. At 29, I was pregnant with my youngest, graduated from UMass, waitressing, working nights, trying to fit it all in. I graduated and have been a teacher in BPS ever since.
I feel like I've raised hundreds of children. They often would call me mom by accident in the middle of the day. It was cute. I've always loved my job, the families. And when you're teaching for over 20 years, you're interacting and working with families from all over the city, every neighborhood. I had 22 students, but I also had 22 families every year.
I went through a divorce, I'm a survivor of domestic violence, and [I] ended up losing my home. I'm a renter and understand that it's expensive to live here in the city of Boston. In the last 15 years it's become more expensive and my children who are 4th generation in the city of Boston, maybe they're going to have to live somewhere else.
I'm proud of the job in BPS that I've had, and it has allowed me to afford to stay in the city, but it also has not allowed me as a single mom to buy a new home.
What are the key policy issues on your platform?
Education, always. Making sure every family and every neighborhood can send their kids right around the corner to a quality school that's teaching them those foundations to succeed. And if they have a path, that's for them to get into an exam school, great. If they don't, we need to step up and have so many other great options for them because right now, we do not.
Quality of life issues. Affordable housing for everyone, working-class families also, because we know affordable doesn't always mean affordable. Mental health and recovery are something I'm really passionate about and have been a strong advocate for.
What are your primary plans for the implementation of those policies and your major goals?  
I would advocate and work hard to make sure that we decentralize services and ensure every neighborhood has support. We know that people are struggling in Hyde Park, Roxbury, Charlestown, all over the city, so making sure that we're not having [services and support] all bunched in one area. 
One of the things I'm going to work hard at is Madison Park High. There are so many connections with the unions and the businesses around the city, but often they say the students who come out of Madison Park aren't prepared for the workforce. It's not their fault. It's ours. We failed them. 
We're the only voc[ational] tech high school in the state that has empty seats. We have students who leave Boston and have to pay for them out of the District because they go to voc techs in other towns because they're better quality. So we really need to make that a quality school.
I am in favor of getting [the] Long Island campus back up and running. I know it's a battle with the bridge and all, but I am one hundred percent in support of that. 
I also am a strong advocate of decentralizing all of the services that are down on Mass Ave. I've worked there. I've been out there cleaning up and picking up needles and talking to those on the street. I've worked closely with the Office of Recovery Services. 
My role as the City Councilor would also be to be in the neighborhood and reach out and not wait for things to really get to a boiling point but make sure we're really transparent about all the wonderful services we have.
We have services. But I was never connected to them. How can I help others get connected? That's what I've been doing for years.
How is your campaign different from the other candidates that are running At-Large? 
We really need leaders and people [that] are going to show up to work together. And that's what I'm doing as a collaborator and an educator and a community advocate, just showing up, working hard, but also listening and working together because that's what the city deserves.
True leadership means that I'm not changing my story where I go. What I say in JP is the same thing I'm saying over in East Boston. And when I'm in Grove Hall, I'm sharing the same thing that I'm sharing at home here in Dorchester.
I'm making sure I'm not just hitting those pockets where there might be the most votes. I'm making sure that I'm showing up, listening, learning everywhere. I also believe that the hardest working candidate, I'm out there early every day campaigning in every neighborhood, working hard and making sure I'm showing up everywhere.
I've received over 30 endorsements. I'm definitely that candidate who wants to bring the city together and lead by example.
As a lifelong learner, I understand that I don't know everything. I'm not coming in here saying I'm super smart. I know everything. You should elect me. I'm one of you. I care about the city. I care about the children, care about us working together.
TRANSLATION