City council race: Domingos DaRosa running for at-large seat
Domingos DaRosa, a small business owner and community leader, is running for City Council At-Large. 
DaRosa is running against at least 17 other candidates, including incumbents Michael Flaherty and Julia Mejia. Councilors At-Large Michelle Wu and Annissa Essaibi-George are running for Boston mayor. This is the third city election for DaRosa, who also ran for At-Large in 2017 and 2019.
DaRosa, 43, has been living in Boston since he emigrated from Cape Verde when he was just nine months old.  He attended Boston Public schools and has an associate's degree from the South End's Franklin Institute. He currently lives in Hyde Park with his wife and four children. 
"Once I came, I never left. I see the beauty of the city, even through its darkest days," said DaRosa. "This is a pure grassroots, voluntary campaign…by folks who believe in what's going on here in Boston." 
DaRosa had worked for 23 years for Boston Centers for Youth and Families (formerly Boston Community Centers), during which he was instrumental in unionizing among city employees. He spent more than a dozen years as a chapter chair for his department, even serving three years on the executive board. 
DaRosa is the owner of a Black construction business, DaRosa Property Maintenance. He is also the vice president of the alumni association for Madison Park Vocational High School, where he graduated in 1996 and continues to advocate for a better school system.
The Scope spoke with DaRosa about his campaign and his plans to achieve his goals if elected. The conversation has been edited for length and clarity.

What has your experience been like working and living in Boston?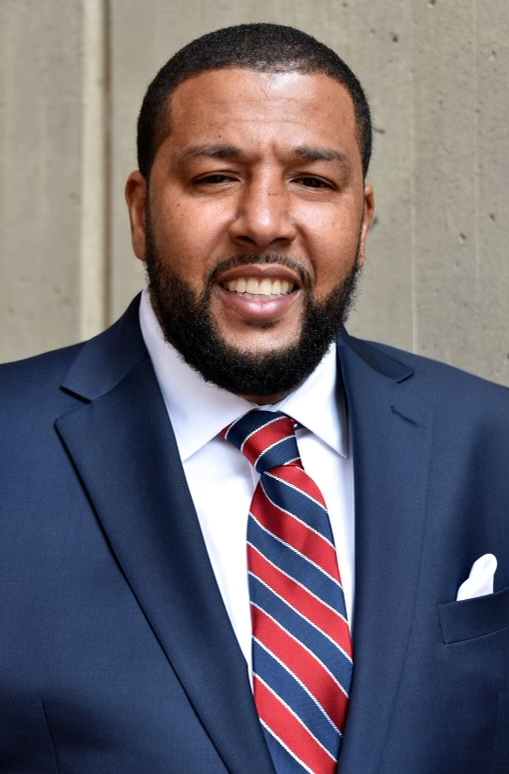 Ups and downs… a survivor of gun violence, survivor of homicide, a survivor of BPS, survivor of Boston police brutality, survivor of the gentrification.
I grew up here in Boston, in Roxbury, on the Dorchester Line on East Cottage St. I came as an infant. I've been here since, never left, never relocated. I went to school at (the Ralph W.) Emerson school, the Dearborn Middle, and Madison Park class of '96. I've watched the city transform itself from empty lots to skyscrapers, watching the waterfront become what it is today.
What are the key issues of your platform?
My platform is about humanity.
When it comes to people, we all need an education, we all need employment, we all need housing, we all need health care, we all need a safer community. So it's impossible to say the three things that I'm going to focus on are education, housing and employment, knowing that all three intertwine with each other. Knowing that we're facing a health crisis here in Boston known as Mass and Cass, which pretty much is the umbrella over all these different issues —from mental health issues, from substance use disorder, people who are navigating homelessness.
We need to be able to bring communities together on all these issues. This is what [City]Councilors' At-Large are supposed to do…build the bridge between one community and the other. We should be able to work on all these issues simultaneously across the city because, again, the issues we face in West Roxbury are the same issues faced in Roxbury. 
How is your campaign different from other At-Large candidates? How is it different from your two previous campaigns?
I do the work. Any time you see me, I'm doing the work. I didn't relocate, create a resume, and then come back to Boston. 
Out of all candidates, I'm the only one who's been working on Mass and Cass for years. Not yesterday, not a week ago, not as a conversation piece because I'm running for office. I've been working on stuff for years from gun violence, youth violence, education reform and police reform. These are things I've been working on for years. 
I stayed and fought through the countless murders in Boston. I stayed and advocated for every single student in BPS while the school system was in shambles. And [I] advocated for police reform while we were going through these ups and downs and tribulations. 
I've been here fighting through the issues for the last 30 years, as a youth into my 40s.
It wasn't a part of my 9 to 5. I was doing it as a regular constituent, as a neighbor, as a concerned citizen. And that's the difference between me and others. Many of the folks that I'm running against [are] doing it as an employee to an employer, not as a regular person who showed up at community events, community meetings [that] they advocated and spoke up on issues we see.
I have no paid staff. So that's the difference between my campaign and others. This is a pure grassroots, voluntary campaign…by folks who believe in what's going on here in Boston. 
What are your plans to achieve your goals if elected?
People need to know about their rights, as tenants, as landlords, as residents.
Enforcing the ordinance that already exists. Everything that we advocate here in Boston, there are already ordinances in place. When we talk about the Boston job residency policy, it's already there, which requires 51% of all construction to be manned by a Bostonian, 40% minorities (Black and brown), 12% women. 
The first step is to make sure that Bostonians receive these opportunities, minorities receive these opportunities, women obtain these positions, and now we're talking about changing the wealth gap. We can't continue to allow developers to build one and two-bedroom apartments when we have folks growing families but can't obtain housing because nothing is bigger than a two-bedroom.
And we can't allow the AMI, which is set by the federal government, to dictate what we do here in Massachusetts. We need to set our own AMI for Boston.
As a Bostonian, your residence sticker should be valid to park in Charleston, North End, or South End. Any Bostonian with a residential sticker can park anywhere within city limits during daylight hours without getting a parking ticket. It should be citywide, and it should be free due to the excise tax that you pay.
We can make the T free if we put toll booths at our exit points into the state of Massachusetts. Other states around us do the same —Rhode Island just implemented a pilot program that they're tolling semis, any commercial vehicle that enters the state. They're using a lot of those tolls to make sure that the roads are in good condition.
How does your background prepare you for this job, and why did you decide to run?
Being a city of Boston employee for 23 years, I navigated every single community providing life skills to families across Boston. I learned a lot about people first and foremost, and then I also learned about what makes City Hall run. As a city employee [and]  as a resident, [I was able to see] how our tax dollars are being used to fund certain departments versus others. When we're spending $1.6 billion in BPS, and 54% of our schools are failing, that goes back to how we allocate our funding and how we use it. I learned that first hand.
Sitting down [and] negotiating with the city, along with all these other departments to make sure that we didn't leave anything on the table and what one department got, we wanted to make sure all city employees received the same kind of benefits. 
Being a city of Boston employee for 23 years, I navigated every single community providing life skills to families across Boston. I learned a lot about people first and foremost, and then I also learned about what makes city hall run. 
I've been doing community service since I was 12. And this is a community service position. City Councilor is one of the only positions in government that you're supposed to be on the ground. You're supposed to be in the community looking, finding, and listening to the constituents.
I went to the Franklin Institute right here in the South End. I graduated with an applied science degree. An average person can graduate with an associate's and make a difference, and that's why I'm running. 
Is there anything else you would like to add?
I love my city, and I'll do the best I can with what I got to get where we need to go as a city. I'm not a guy that shows up to a groundbreaking, takes a picture holding a shovel, and then calls it a day. No, I'm gonna show up in my working clothes; give me the key to the excavator. Tell me what I need to do, and let's get to work.