Black Voices Boston tells personal stories over the pandemic through dance performances
As the pandemic continues and the majority of art performances are cancelled or moved online, a choreographer director got creative in keeping his dancers engaged while telling Bostonians' personal stories of the pandemic through dancing.  
On Sunday, Dec. 6th, local non-profit Celebrity Series of Boston will be debuting their storytelling and movement project, Black Voices Boston. The project features short dance works co-created by world renowned choreographer and Artistic Director of the Afro-Colombian dance company Sankofa Danzafro, Rafael Palacios. 
Black Voices Boston is available online to watch at celebrityseries.org.
To prepare for the performance, seven residents from Boston's Black communities were selected based on personal stories they submitted in the form of application letters. Each of these participants then worked individually with Palacios, who remains in Colombia, via Zoom to turn their stories into emotionally charged and powerful short dance films. 
The idea for Black Voices Boston was conceived in the wake of the COVID-19 pandemic as Palacios' company was impacted by indefinite lockdowns and tour cancellations as Colombia dealt with the surging virus. As a means to keep his dancers engaged, Palacios asked them to create, perform, and video original pieces telling their own personal stories while remaining in quarantine.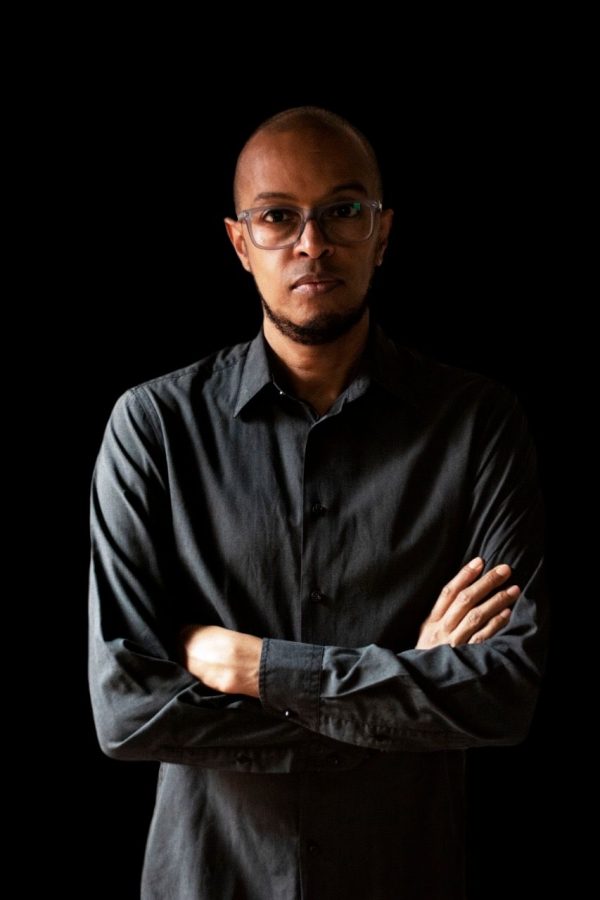 Celebrity Series of Boston had previously showcased Sankofa Danzafro in the 2018 production, The City of Others. Upon hearing what Palacios and his team were accomplishing, Celebrity Series Executive Director, Gary Dunning wanted to bring this concept to Boston. "When we saw it, we loved the idea," Dunning said. "We really enjoyed it and then went back to him and said, 'Would you consider doing it for Boston?' And then probably most importantly, we said 'would you consider doing it with non-dancers?'" 
Black Voices Boston participants range from teenagers to those in their 70's and come from all walks of life. They are artists, teachers, high school students and even aspiring rappers. Despite the participants' difference in backgrounds, they all have something in common – remarkable stories of resilience and tenacity of the face of racism, trauma, and marginalization. "Powerful. Difficult. Sometimes challenging stories to tell," Dunning said. "I'm mostly struck how brave the participants are in sharing very personal stories. I'm also struck how someone who has such a profound, successful [career] – and world renowned artist as Rafael can still have the capacity to listen, and to absorb from these people and to reflect it back as opposed to simply saying 'I have the answer. You're going to do my creation." Palacios' flexibility and willingness to listen were often echoed by the participants who were instructed by him. 
The Scope interviewed three resident participants of Black Voices Boston to learn about their experience preparing for the performance.
Marlon Forrester
Marlon Forrester is an artist and an educator at Boston Public Schools as well as a graduate advisor for the Maine College of Art Master of Fine Arts program. Forrester has degrees from both the School of The Museum of Fine Art Boston and the Yale School of Art.  He was born in Guyana, South America but has spent most of his life in Dorchester.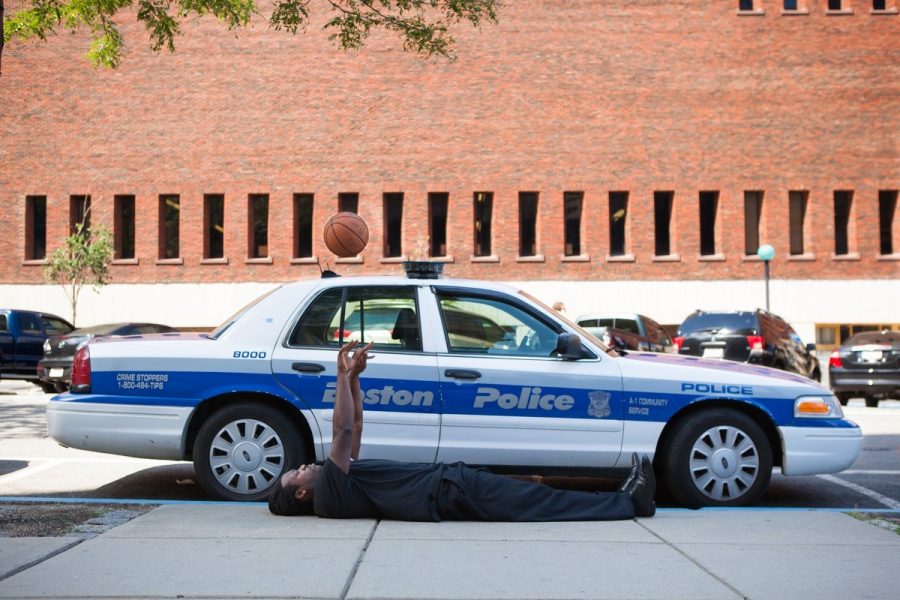 A visual artist by trade, Marlon was intrigued by the prospects of collaborating with an artist such as Palacios and jumped at the opportunity.  "I heard about the Black Voices program and it was just an opportunity for artists like me to kind of collaborate with another artist," Forrester said.  "Rafael's questions allowed me to go a little bit deeper in terms of thinking about my own childhood.  [They] allowed me to reflect on early situations and environments that cause pain or caused some level of trauma.  It might go deeper and then it's kind of like be open and bring that out through dance." 
Through his work with Palacios, Forrester seeks to inspire hope and perseverance in the Black community.  "The piece that I'm working on was based on a portion of [my] letter called If Pain and it just really talks about the idea of a black boy – you know – just facing obstacles at a young age and then seeing the light ahead of him and understanding that it can kind of overcome these obstacles and still reach his goals and that connection I think really came out in the dance," he said. "There is a component that had to do with pain and there is another component of it that had to do with celebration. All those three those three components were really impactful and powerful."  Marlon's letter and poem to Rafael can be found here.
Ellice Patterson
Ellice Patterson is from Brookline and she is the founder and executive director of Abilities Dance Boston and the executive director of Ballet Rox. Patterson, who herself identifies as disabled, has been a long time advocate for people with disabilities working in dance.  She has become a strong voice in Boston for the people of color/disability community.  Patterson is one of the few participants in Black Voices Boston who has prior dance experience.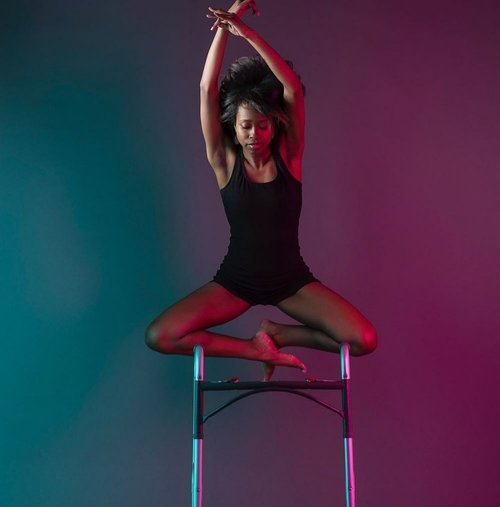 Typically fulfilling the role of choreographer and artistic director herself, she viewed this as an opportunity to broaden her horizons.  "I think that it's helpful interacting with someone that I hadn't before," she said. "Rafael seemed to have done really great work where he's from and I'm just kind of using these opportunities to learn and to connect and to just kind of play around from my usual dance routine."
Patterson's letter exhibits the intersectionality of her own personal identity as both a Black woman and a person with a disability. "The essence of it is really how I came to ownership with my Black culture and Disability culture and how they kind of fuse us together with my dance work,"  Patterson said. Her letter to Rafael can be found here.
Nina LaNegra
Nina LaNegra is an educator from the South End/Lower Roxbury. LaNegra is Black and Mexican, or "Blax-icana," as she calls it, with Indigenous roots that can be traced back to the Creek Nation of the Southern United States. She is no stranger to the spotlight as she has held various jobs across the media industry ranging from television, radio, journalism, and photography. The opportunity to work with a choreographer like Palacios while also using her voice and encouraging others is what drew her to Black Voices Boston.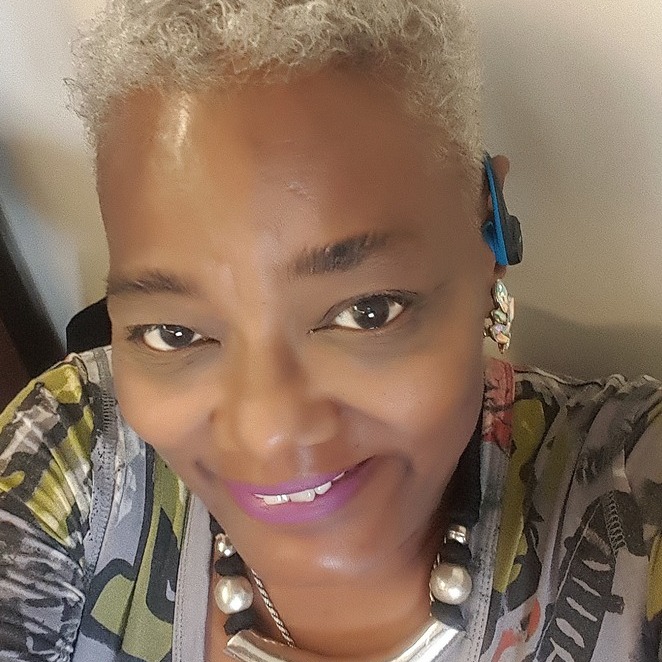 "I mean, I believe in everybody having a voice and since I used to make my living using my voice, it intrigued me," LaNegra said. "As I looked into it, I thought this is an opportunity to interact with people globally in this pandemic and express something that may have meaning for others or encourage others to use their voice." LaNegra actively supports and participates in various causes around Boston and particularly in her neighborhood.  Her love and  dedication for her community shows  in both her letter and her performance. 
"The South End and Roxbury used to be considered like the Black community with others living here besides black people but it's evolved.   It had something like a 38 percent African-American home ownership and now it's down to like 10 percent thanks to urban renewal and we're on our third wave of urban renewal." LaNegra came away from the project impressed with Palacios and Sankofa Danzafro and hopes to further their partnership in the future. Her letter to Rafael can be found here.