All councilors, except for Councilor Mejia, were present for the Boston City Council meeting on Feb. 12, 2020.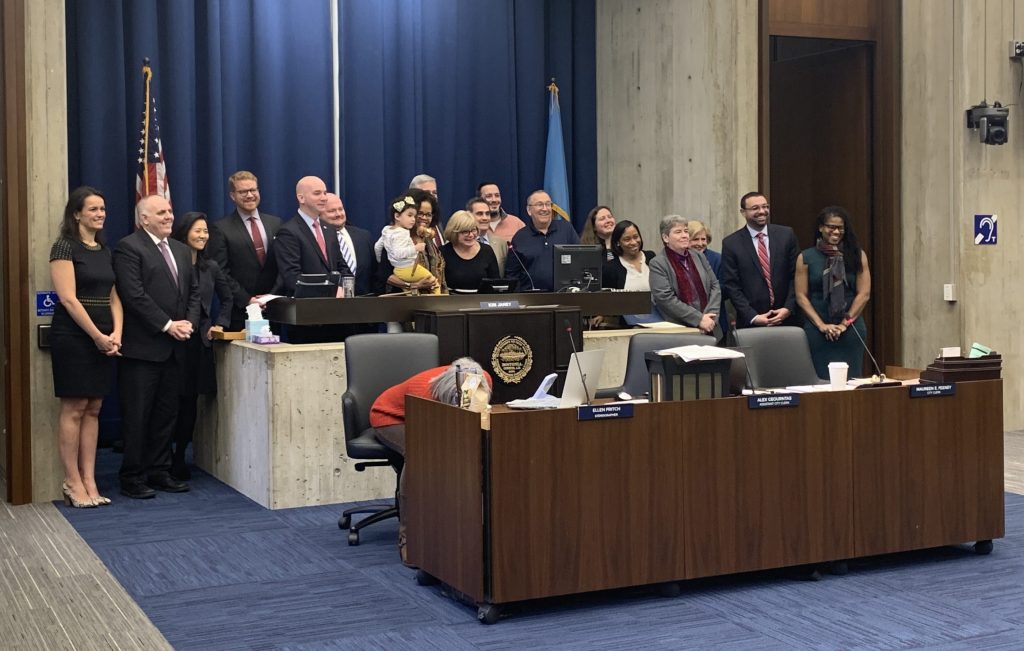 Docket #0376    
Councilor Liz Breadon offered an order for a hearing regarding housing affordability and availability for families.
"We're not building for our middle-income workers, who work in our hospitals, our universities and our businesses, our social workers, our teachers, bus drivers, all of our city employees," Breadon said in her first speech to the council, which received a standing ovation. 
Breadon seeks a hearing to investigate affordable housing for Boston's families. 
The docket was passed unanimously and was referred to the Committee of Housing and Community Development. 
Docket #0390  
Councilors Michelle Wu and Kim Janey offered an order for a hearing regarding equity in City of Boston procurement and purchasing.
"There are businesses who have the capacity to be investing in local workers, to be putting money back into neighborhood economies, that we are missing out on supporting because of processes that are not clear and not accessible," said Councilor Wu. 
According to Council President Kim Janey, in fiscal year 2018, less than 1% of the $664 million in city contracts went to local Boston-based businesses, businesses owned by people of color, or businesses owned by women. 
"We have to do better, and we must do better," Janey said. "As a city, if we say we value equity, then it's time we put our money where our mouth is."
This docket was passed unanimously. It was then referred to the Committee on Post Audit and Oversight.
There will be no city council meeting on Feb. 19, 2020, in honor of Presidents' Day.