By Deanna Schwartz and Mike Puzzanghera
The day her 12-year-old son was diagnosed with Celiac disease, Nicola Harrington went to the grocery store to buy gluten-free bread and pasta to jumpstart his new diet — and was shocked by what she found.
All of a sudden, the cost of buying food for her family had risen drastically. 
A study from 2018 shows that gluten-free products are on average 159% more expensive than their glutinous equivalents. Harrington, now the director of the Gluten Free Food Bank in Needham, had the resources to buy the food her son needed, but recalled feeling concern for those who didn't.
"I can't imagine if your child was diagnosed with Celiac and you weren't in a financial position to go out and buy those products," Harrington said. "It would make an already stressful and overwhelming situation so much more difficult."
For those with dietary restrictions, living with food insecurity presents an additional challenge. Food catering to special diets is often more expensive than its traditional alternative, creating a barrier between what a person can afford and what they need for their health. For instance, a gallon of 2% lactose-free milk on sale at Star Market in Back Bay costs 33% more than its traditional alternative.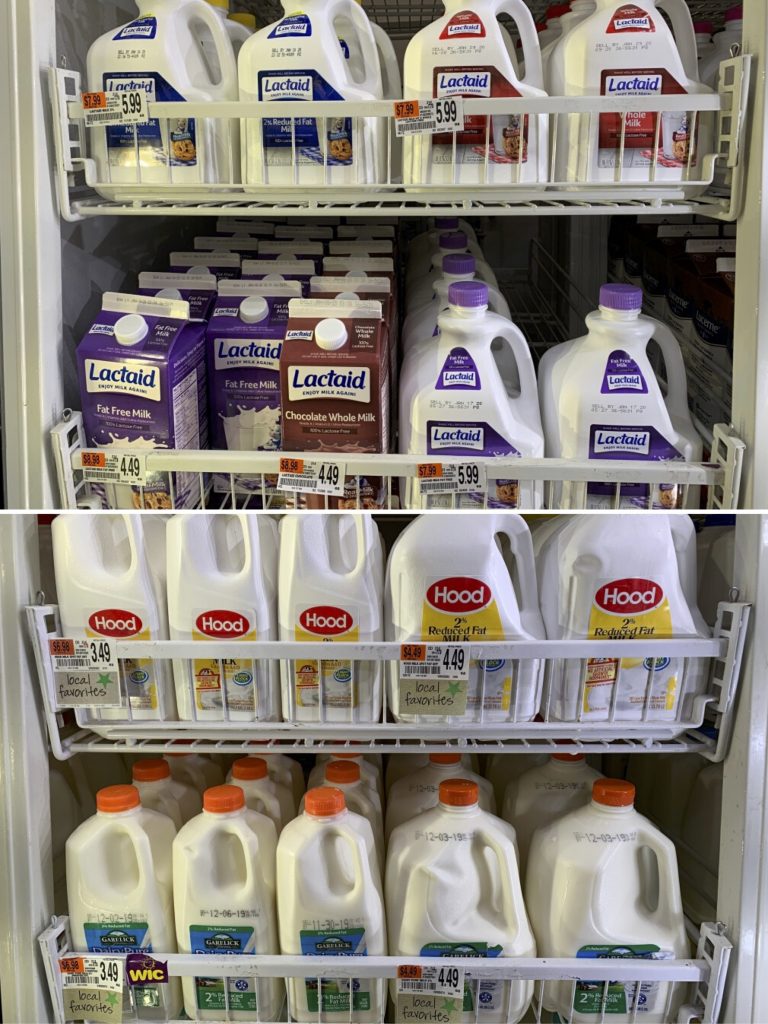 The typical help networks such as food banks, programs and soup kitchens often lack the resources needed to accommodate those with dietary restrictions. 
"Living with [dietary restrictions] is very difficult, but that difficulty is exaggerated even more when you're also dealing with the issue of financial constraints," Harrington said.
There are larger agencies like the National Celiac Association operating specialized food pantries in the Boston area to help address this issue. 
Food insecurity in Boston neighborhoods
The United States Department of Agriculture defines food insecurity as a "household-level economic and social condition of limited or uncertain access to adequate food." As a state, Massachusetts ranks as the 10th-lowest in terms of food insecurity percentage by household. Based on data from America's Health Rankings, Massachusetts's food insecurity rate in 2019 is 10.2% lower than the United States average of 12.3%. However, this does not mean Massachusetts — and in particular, Boston — is well-protected against food insecurity.
A report from the Mayor's office states that Boston's food insecurity rate is 18%, higher than both the Massachusetts average and the United States average. There are seven Boston neighborhoods with food insecurity rates higher than the city's average: Roxbury, Mission Hill, Mattapan, Chinatown, Dorchester, Fenway/Kenmore and Allston/Brighton. Roxbury's rate of 27.4% is the highest. 
The Mayor's office is aiming to end food insecurity in Boston by 2030 and to provide "equitable access to affordable, fresh, healthy, and culturally connected foods for every Bostonian." The office's definition of food access includes cultural connectedness, accessing culturally relevant food products. 
"There's a huge amount of food insecurity generally in Massachusetts … and it's not getting any better even though the economy has been strong," said Bernice Behar, director of the Family Table program at Jewish Family and Children's Services, a kosher food pantry program. 
"People think in their own communities that things are going well, but they don't realize that there can be a lot of food insecurity," Behar said.
Northeastern University associate professor Jeanne Madden conducted research on the effects of food insecurity on Medicare patients. For these patients, and for many other people across the country, Madden said food insecurity represents a real threat.
Madden defines food insecurity as "the inability to obtain adequate food for explicitly financial reasons."
Madden said there are measures that are being taken in the healthcare system to address the issue. Longstanding programs  such as the Supplemental Nutrition Assistance Program, or SNAP, and Meals on Wheels are a few of the ways the problem is being addressed, but Madden added that health provider systems should take further steps. 
People with dietary restrictions are denied a lot of communal eating opportunities, Harrington said. Having a severe dietary restriction limits dining options, limiting social opportunities. "It's hard to go to the cafeteria, it's hard to go to the soup kitchen. It's hard to get Meals on Wheels."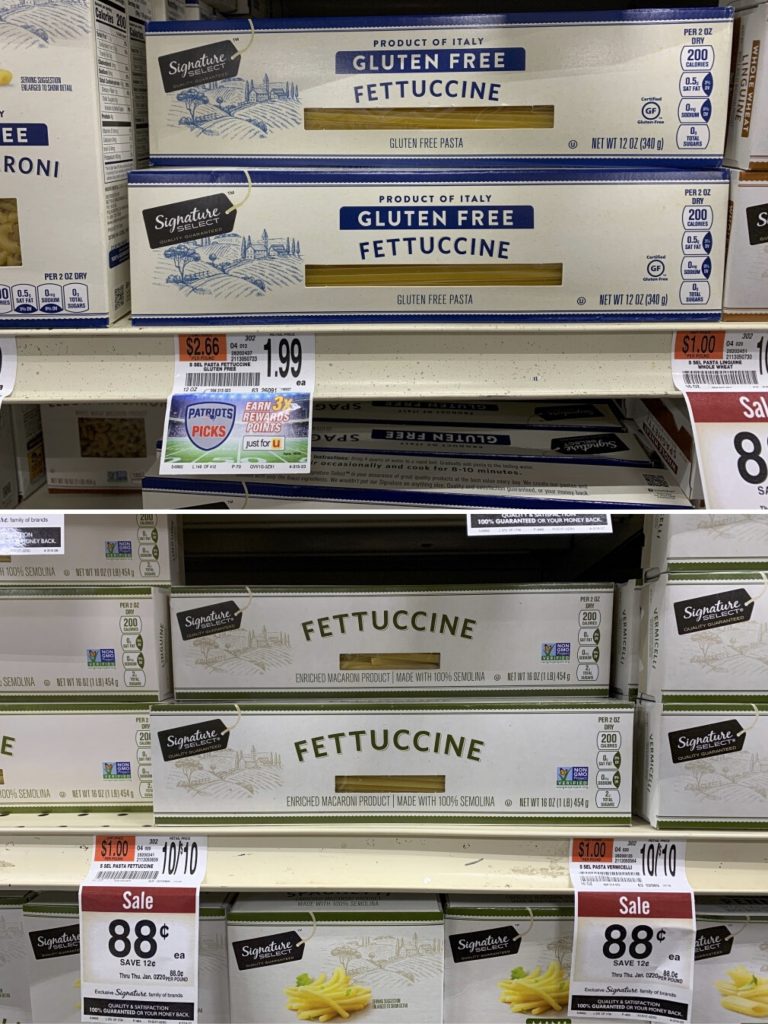 Meeting dietary needs through specialized systems
Organizations such as the National Celiac Association and Jewish Family and Children's Services aim to meet these needs with specialized food pantries.  
Needham's Gluten Free Food Bank, which operates under the National Celiac Association, works to "provide education related to the needs of financially vulnerable individuals with a medical requirement to eat gluten-free (GF), advocate for the provision of GF food assistance for individuals struggling to afford their medically necessary GF diet [and] distribute GF food staples to partner food pantries in Massachusetts," according to their website.
Harrington spends her days working with suppliers to obtain donations and coordinating with partner food pantries to distribute the supplies. 
She said because gluten-free diets need to be followed strictly, it is necessary for food banks to have gluten-free options for potential recipients. Even cross-contamination can result in sickness. 
"It makes every eating occasion outside of your own home really difficult and stressful because you always have to consider if this is being prepared in a safe way," Harrington said.
The Gluten Free Food Bank provides gluten-free processed options such as bread and pasta to about 300 people per year, according to Harrington. Harrington said she recommends people eat naturally gluten-free diets, but recognizes that is not always an affordable option. 
"When you're talking about processed food … people don't realize how much gluten is just generally in processed food, especially on the more economic ends. The ones that are gluten-free tend to be more high end," Harrington said. 
Harrington said that those with dietary restrictions and food insecurity hit social barriers as well as financial ones. 
"Beyond the physical problem of getting fed, there's also a social isolation issue. A lot of our social engagements are centered around food so you are also denied that social interaction," Harrington said. 

Behar, director of the Family Table program, said it is important not to forget the complexities of living with food insecurity. 
"People who are in need have their own specific dietary requirements, whether it's keeping Kosher or having particular allergies or being allergic to gluten," Behar said. "It's a matter of dignity. People should have that choice in their lives."
Behar said a third of the people they serve keep kosher and often have no other way to get free kosher food. 
"With kosher food particularly, it tends to be more expensive and more limited. For people who are observant it can be difficult," she said. "Places like Jewish Family and Children's Services exist to make sure we're meeting the needs of people who keep kosher."
According to Behar, the key to improving the hunger network's accessibility is awareness. 
"The main thing [more general food banks] can do is be aware of what those dietary restrictions are," she said. "It starts with awareness."
https://thescopeboston.org/features/students-boston-food-insecurity/