Boston People's Plan Assembly to protest Suffolk Downs development
The Boston People's Plan Assembly gathered at the Vietnamese American Community Center in Fields Corner on Dec. 4 for its last meeting of the year to discuss new initiatives, including protesting the proposed redevelopment of Suffolk Downs.
At the meeting, local activists from organizations including City Life/Vida Urbana, Dorchester Not for Sale, Reclaim Roxbury and the Asian American Resource Workshop discussed their successes over the past year and confirmed in a vote that they will continue to hold assemblies periodically in 2020.
"Everybody in this room was instrumental in creating this amazing year of people's assemblies," said Lisa Owens, executive director of City Life/Vida Urbana. "Every single month there were solidarity actions, because the purpose of the people's assembly is to build solidarity and power."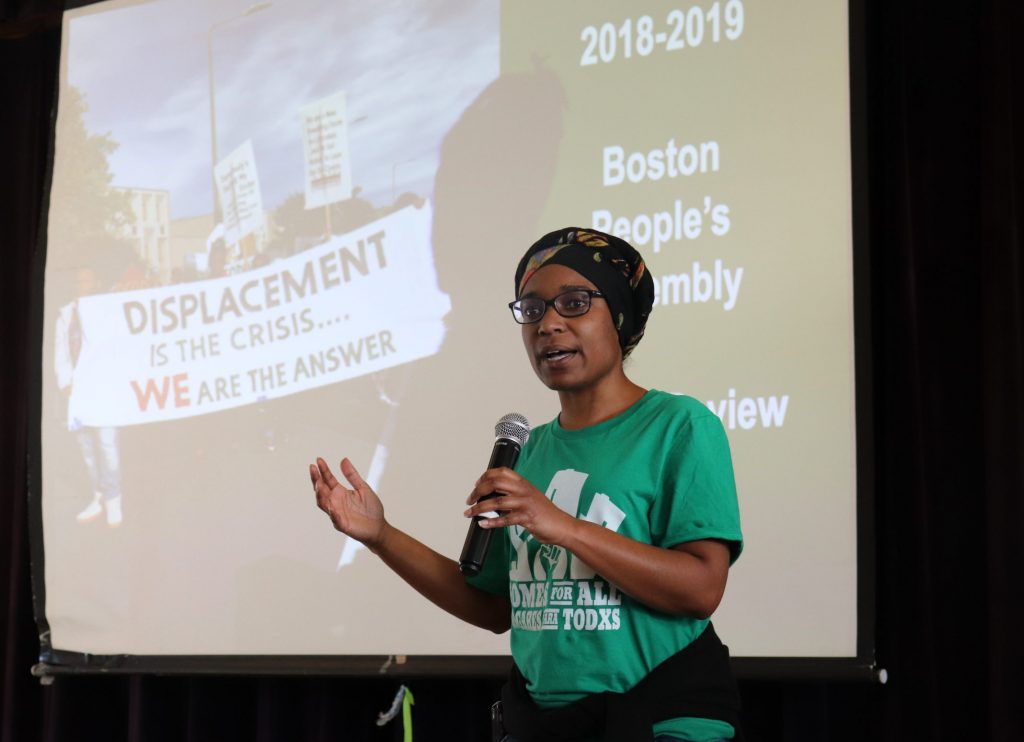 The Boston People's Plan has a threefold initiative to make Boston's housing more affordable; increase neighborhood self-governance and give residents more control over development plans; and combat displacement by creating special zones where tenants cannot be evicted.
The group's most recent initiative is a protest against the redevelopment of Suffolk Downs in East Boston by HYM Investment Group that would establish 10,000 apartment and condo units. Activists say the project, which is being called the largest residential development project in Boston's modern history, will make the neighborhood unaffordable for current residents.
"It has not been a dialogue, it has not been a process, it's not including the community," said Andres Del Castillo, an organizer with City Life/Vida Urbana. "It's the community being told what's being built … and that's not a process we are about to acknowledge or legitimize in any way."
The group is demanding that 50 percent of the new units should be affordable to match the income level of East Boston's current residents.
In recent months, the assembly has also been agitating for overturning the state ban on rent control, including trying to drum up support for a bill that would do that, bill H.3924, introduced to the Massachusetts House by state Reps. Nika Elugardo (D-Jamaica Plain) and Mike Connolly (D-Cambridge, Somerville). Connolly was present at the Dec. 4 meeting.
"We are facing an emergency in the shortage of affordable housing, as well as homelessness and displacement," Connolly told the Scope. "Lifting the statewide ban is one very important component of a more comprehensive effort to guarantee housing for all people."

Roxbury resident Mela Miles, who attended the Boston People's Plan Assembly, has been displaced twice. She got involved in housing activism after being forced to leave her Jamaica Plain home when her son was sickened from mold growing in the walls. They lived with family and friends for a year trying to find somewhere affordable to live in the city.
"I'm happy with the people's assemblies, because it united the movement, and with more people there's more power," said Miles, who now lives in a housing cooperative. "Confronting systemic racism within our city is really important, because that's the root of the problem as to why housing is unaffordable, why it's being developed in an unsustainable way, and why the rich are being prioritized."
Keiyana Odom, who recently moved to Arlington from Philadelphia with her partner, attended the plan assembly for the first time because she wanted to help combat problems she had seen in her former city.
"Where we are coming from it's the same thing, massive gentrification," Odom said. "We would like this to be our home because it's where my family is, but we would also like to raise our families where it's diverse."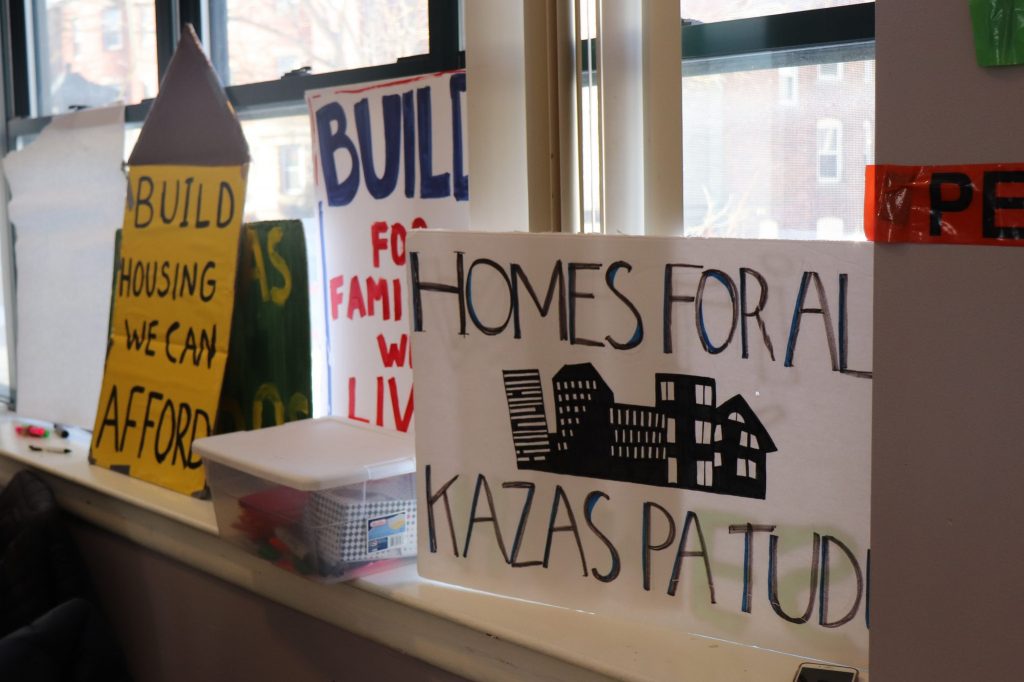 At the end of the meeting, attendees voted overwhelmingly to continue holding the plan assemblies, which unite activist groups from different neighborhoods. Marvin Martin, who is on the assembly's Special Protection Zones Working Group, said he thinks there is value in continuing to meet as an assembly.
"It's been clear that folks are starting to support each other. The whole goal of this thing is for the different organizations in this city to be aware of each other and support each other," Martin said. "I think the structure seem to be working for us."
A version of this story was published in The Bay State Banner. 
What do Boston City Council members think about rent control? 
https://thescopeboston.org/news/rent-control-end-displacement-candidates-forum/