Changemaker: Horace Small, Union of Minority Neighborhoods executive director
Horace Small has dedicated his life to fighting for social justice and improving the lives of minorities. 
Small started his career in social justice in 1974, working for nonprofit organizations, political campaigns and unions. He later served a two-year term as president of the National Federation of Black Organizers and Activists, training many activists in organizing skills and citizen empowerment. Small also has a strong record of lobbying for or against laws that will impact communities.
Now, as the founder and executive director of the Union of Minority Neighborhoods, his work continues.
The Union of Minority Neighborhoods is a civil rights social justice organization that helps communities, mainly African Americans, who are hampered by social injustice and poverty. The organization fights to end discriminatory policies and practices that limit access to political, economic, and social power, through lobbying and generating awareness. 
With almost two decades of experience working with the union, Small's main focus now is educating people on issues that impact them so that they know what is happening in their neighborhoods. He also trains African American men and women in these communities to become future leaders. He teaches them to be effective and thoughtful and to have the confidence to achieve their goals. 
The Scope interviewed Small to learn more about his work. The following conversation has been edited for length and clarity.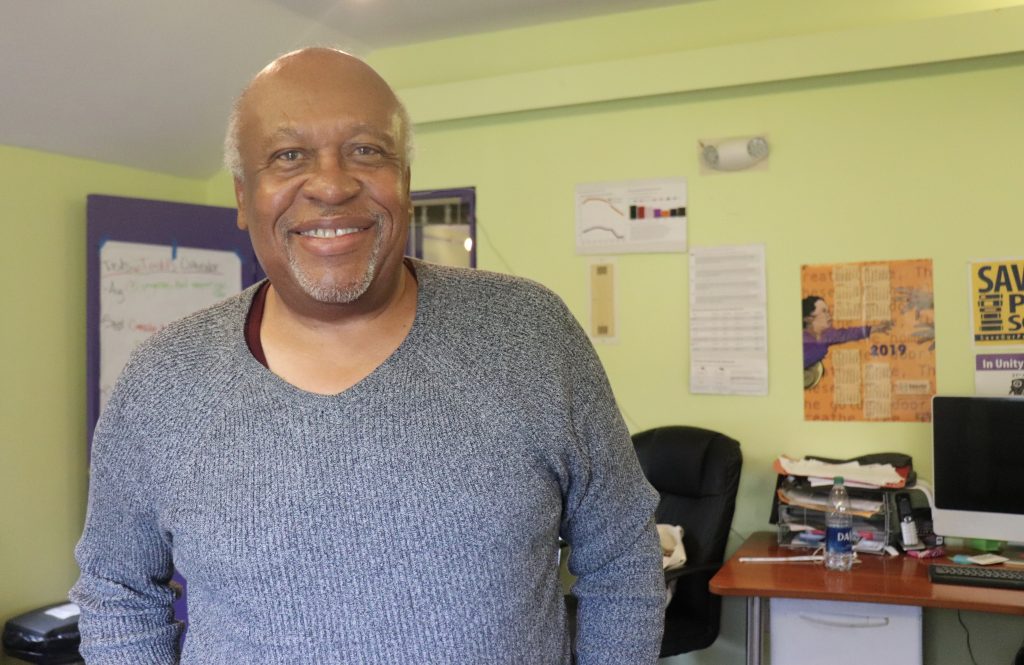 Q: Why did you create Union of Minority Neighborhoods?
A: The people that keep neighborhoods together are the street elders, the block captains, who set the tone for what is acceptable and what is not. They bring community folks together with block meetings, holiday parties and events for kids. They help develop community relationships and allow people to get to know each other. When you are a leader, one thing that gets overlooked is you have to prepare for when you are not going to be a leader so you can pass down knowledge and skills to the next generation. Now, all of a sudden, the leaders are old with no one to replace them. Funding has also dried up as organizations that focus on community work are no longer invested in like they were during the Civil Rights Movement. People stop talking to their neighbors and a lack of leadership has led to unsafe communities that are falling apart. By creating the Union of Minority Neighborhoods, we wanted to promote the idea that anybody can become a leader, anybody can take their dream and make it real. We provide the how to, all the steps. 
Q: How would you summarize your career? 
A: My whole life has been about social justice. The people I have learned from and love taught me that social justice is a lifestyle, not a job. You walk the talk. It is something that you make a commitment to. That is the thing I'm most proud of. I have lived by my principles.
Q: What are your biggest accomplishments?
A: One of my biggest achievements is getting criminal justice reform, in 2004. Massachusetts was the first state in the country that started giving people with records second chances. Before the reform, people who had criminal records in Massachusetts couldn't get a job, housing, credit, or health care. Even though people did their time behind bars, they were never actually released. There were 3 million people in the state with that problem. I wanted to make sure people with criminal records, who have not been involved in the criminal justice system for some time, could rebuild their lives. We got the state to change the laws so people with criminal records were no longer penalized for having it. Before, if someone had a record, anyone could look it up online. Now, the only time when they are asked if they have a criminal record is during the hiring process. People are now able to get their record sealed after three years of doing their time if they had a misdemeanor, or seven if they had a felony. Before the change, it was 15 and 20 years.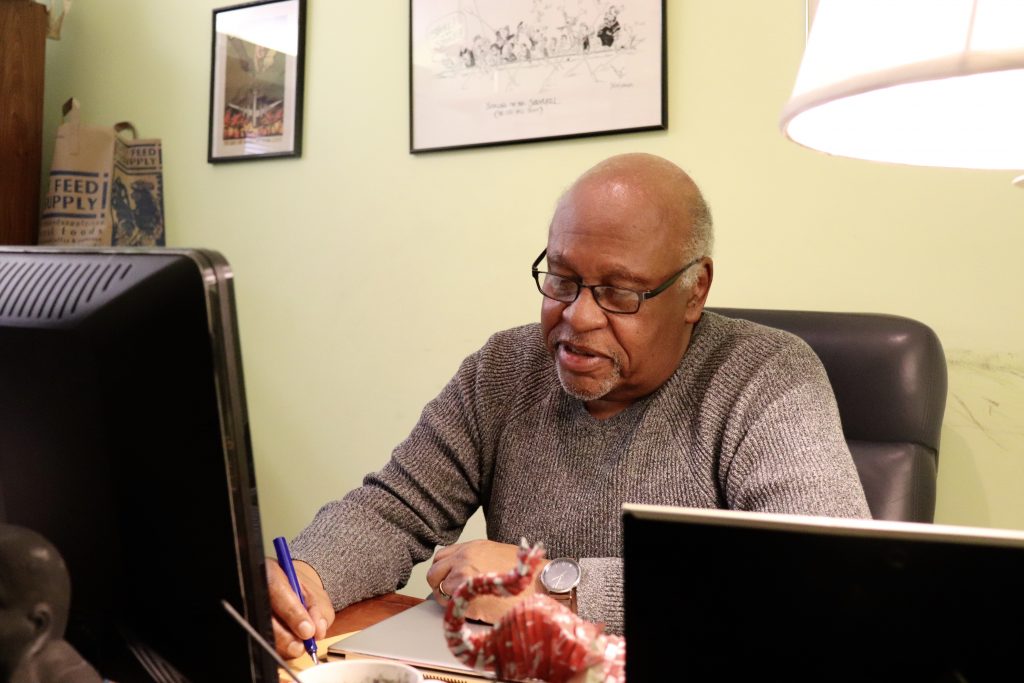 Q: What are your goals for the future?
A: Our main goal is preparing for budget time with the legislature. There is a black community lobby day at the State House when they consider the budget. We hope to turn out thousands of folks to help protect communities from budget cuts. We need to make sure that the budget does not penalize the poor. The federal government has cut so much already. There are people in government that think of poor communities as not worth investing in. We are trying to make sure that does not happen. We also want to make sure that every African American around the country over the age of 18 will take their ass to the polls and vote in the 2020 elections. 
Q: What are your biggest challenges?
A: Donald Trump, ignorants, and tribalism. Everybody is trying to protect their turf. We all have money concerns. We hope that people who believe in and see our work will continue to support it. When Trump changed the tax laws, he also changed tax exemptions for people who like to write checks. People who send out donations used to be able to get tax exemptions. Trump killed that and made fundraising a lot harder.