Changemaker: Valeria Do Vale, Student Immigrant Movement coordinator
Valeria Do Vale immigrated from Brazil to the United States in 2005, when she was seven years old. Her experiences growing up as an undocumented immigrant led her to take on a more active, vigilant role in her community. 
Today, Do Vale is the lead coordinator of the Student Immigrant Movement, a youth-led organization in Massachusetts founded in 2005 that aims to educate and support student immigrants. The organization holds regular meetings and trainings related to topics like civil disobedience and community organization, and under the Trump administration they have developed more specific programs related to deportation defense and non-violent civil disobedience. Do Vale works with countless young people who receive an education on their rights as immigrants, and who have stories that aren't unlike her own.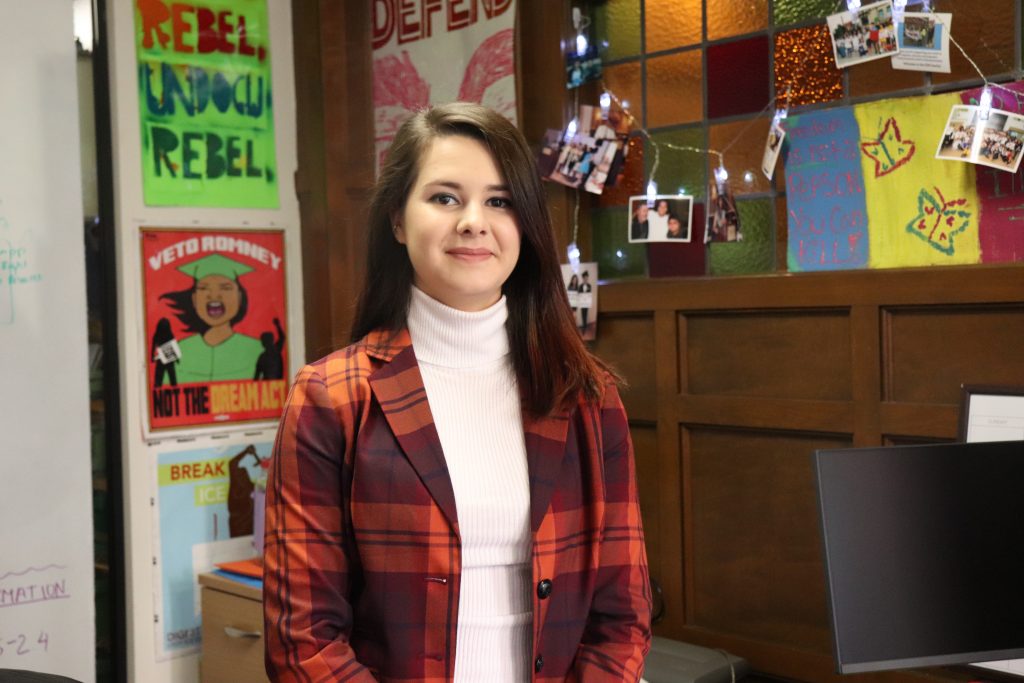 When Do Vale first came to America, she noticed a large improvement in her family's quality of life. Do Vale came from northern Brazil, which is a less privileged region of the country, Do Vale said. Still, undocumented status stood as a barrier between her family and the so-called American dream. Even though her quality of life improved it still was not easy.  Do Vale had to suddenly adapt to an entirely new language and culture. 
"Even just having warm clothes during the wintertime was a challenge," Do Vale said.
Do Vale began to grapple with her identity as an undocumented immigrant in high school. Opportunities like going to college seemed entirely out of reach. 
"I could not fully see my future due to my undocumented status," Do Vale said.
In tenth grade, she discovered the Student Immigrant Movement. 
When Do Vale came to the Student Immigrant Movement, she gained access to opportunities and resources that she would not have had otherwise. Through the organization, she learned that she qualified for DACA, or Deferred Action for Childhood Arrivals. This policy protected Do Vale from deportation despite her undocumented status. She didn't even know that the policy existed. Do Vale is no longer undocumented, but her DACA eligiblity allowed her to go to college. 
As the lead coordinator of the organization, Do Vale oversees the organization's finances, manages partnerships with other groups and organizations, and supports the structural and strategic development of the Student Immigrant Movement.
"Whether it's related to housing, health, job security or educational security. We look to bring light to these issues and drive change around policy and narrative," Do Vale said.
In her role, Do Vale speaks with many people who also do not know that they qualified for DACA, or who do not understand their rights as undocumented immigrants. 
"It's refreshing because folks get excited," Do Vale said. "Our development process lets you see people evolve. They have all of these moments of 'Woah! I had no clue about that!' They find that they have a role in change, they say, 'Wow! Change comes from me.' Even our older members."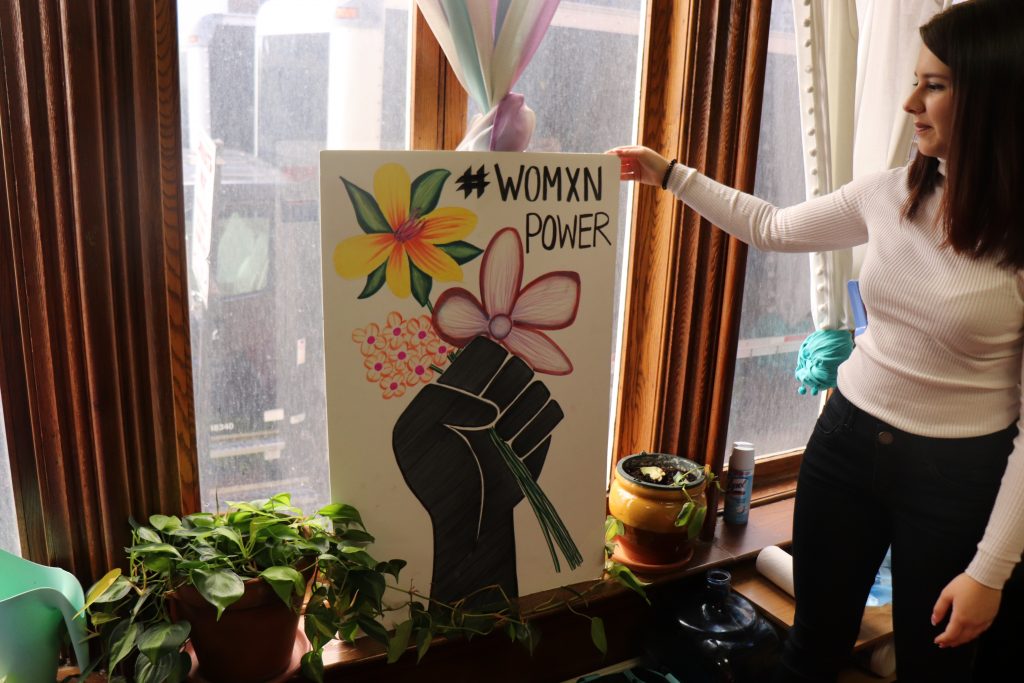 The Student Immigrant Movement was shaken by the result of the 2016 election. Like many immigrants in the United States, they were discouraged by President Donald Trump's harsh anti-immigration rhetoric. However, Do Vale says they are not about to back down.
"What some people may not realize is that this has been happening forever," Do Vale said. "We've been having these same conversations for decades. We've been dealing with ICE raids for decades." 
Do Vale explains that the impact of student immigrants in the country has always been apparent. People just haven't always been paying attention.
"Obama did not give us DACA. We built the Dreamer narrative ourselves, but a lot of this narrative has grown without us," De Vale said. "It's necessary for us to recognize that."
Although the immigrant community may be unusually agitated under this administration, Do Vale sees her work as business as usual. As long as there are young immigrants, it's necessary to educate them and to encourage them to organize. The recent shift in conversation, she says, does not change that.
"The work never changes," Do Vale said. "We have been able to fight for reform at national and local levels, and we will continue to do so."