Damali Vidot didn't think someone like her could ever be a politician — until, in 2015, she became a councilor-at-large and president of the Chelsea City Council. 
Seeing a lack of diversity in local government, Vidot was inspired to take action. She grew up as a member of the Latino community with people from many different backgrounds; one of her best friends was white, another was from Cambodia, the other from Barbados.  
Vidot, who was reelected earlier this month, saw that the residents of Chelsea needed a politician they could relate to, one who could be their voice in local government. Chelsea, a city of about 40,000, has a population that is nearly 66 percent Latino. It sits to the northeast of Boston across the Mystic River.
As a politician, Vidot, 41, chooses to stay true to herself.
"I'm not always going to be soft and tender, and I don't feel like I need to conform to what society expects a woman to behave like," Vidot said. "I want to always be myself. It's important for me to stand in that power to create space for other people to be … authentic in these spaces."
She makes sure her work stems from her truth, and hopes to encourage others to live by their values and lead with their hearts to find where they connect with others. 
Vidot sat down with the Scope recently to discuss her work in politics. The following transcript has been edited for length and clarity.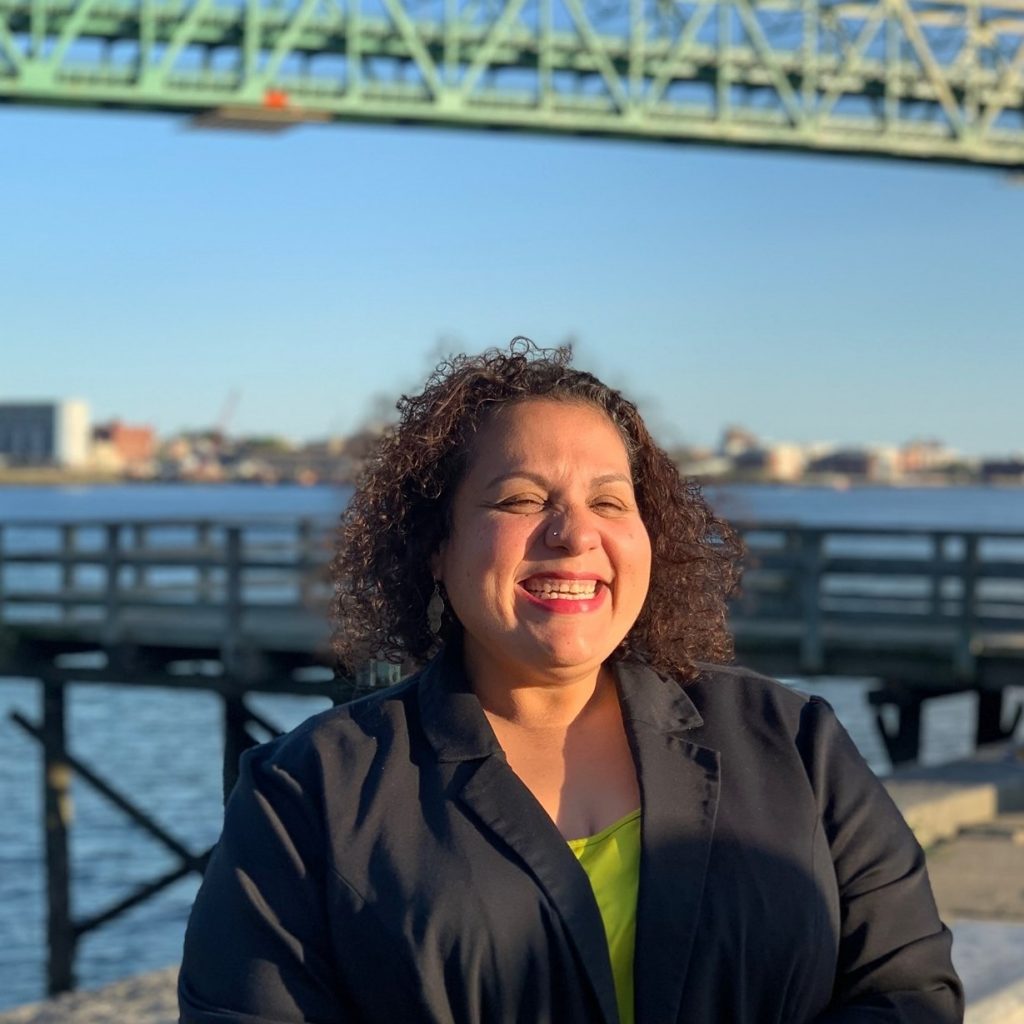 Q: What inspired you to become a city councilor?
A: When I first came into office, I noticed that there wasn't a lot of diversity in local government. People felt abandoned, neglected, as if there was an "us versus them" type mentality. They were disenfranchised and not part of local government. People wanted someone that understood their needs intimately. I felt there was a need to include genuine and authentic voices of people that were deeply rooted in the community.
Q: What are your main goals as a city councilor?
A: I want to make sure that government is attainable and reachable so that people see themselves in government and feel it could potentially work for them. I have always focused on equitable housing. I make it a point to talk to my young people and educate them. I put pressure on the city manager to make sure he's diversifying his departments. I try to promote transparency as much as possible.
Q: What kinds of challenges do you face and how do you overcome these challenges?
A: I get judged because of how I look and how I dress and how I act. I get called "ghetto." It isn't the easiest place to be and it's hard [to be in the political spotlight]. I know there are a lot of young people watching me so it's important to stand in my truth. I am met with all types of anger and hate and disrespect but I know at the end that what I'm doing is following my heart and that makes it all worth it. 
Q :What do you wish people knew about your work or your community?
A: I think people know that I do this with the purest of intentions. That I stand to gain nothing from the stuff I'm pushing, except equity. That I connect with people from all walks of life. All too often I feel that people subscribe to specific ideologies; whether you're a leftist or right-wing person, a conservative, a progressive. I don't subscribe to those ideologies. All I know is that I follow my values and that my campaign and what I stand for is always deeply rooted in values. 
Q: What are some areas where you are seeing success?
A: There's more of an emphasis on environmental justice concerns. People are starting to feel like government can actually represent them in a good way and that we could work as allies in achieving good quality of life for us all. I've seen more people being involved in local government than I have ever seen. 
Q: What other projects are you working on?
A: We started this thing called the Movement. It's a basketball and volleyball league. It's co-ed and wishes to engage kids. We have mentors, and the idea is that we build relationships with these kids so they don't get caught up in anything negative. We allow some of the kids to become captain. There are incentives for them to do well. We have kids that have graduated from the program to come back to be coaches. We have a young person as part of our board. We're really trying to show them what community looks like. It's a family. 
Q: What change are you hopeful for in the future? 
A: I want people to understand the value of people from all walks of life. As the tide rises, I want this rising tide to lift all boats, not just a yacht, but also the little rowboats and kayaks and canoes. I don't want us to lose the magic of Chelsea, its unity and the rich social fabric of the diversity that exists here. 
Q: What are the steps being taken to enact those changes?
A: We need fresh new energy on the city council. It needs to be people that are connected to people in the community, not just a certain group in the community. I would like to see that people are being driven more by values and less by how they stand to benefit from certain projects or how this can positively benefit their pockets. We need to make sure that we continue to preserve our diversity in people.