This story was reported by Northeastern University School of Journalism students Jordan Baron, Rhiya Bibby, Matt Hersey, Aidan McGovern, Nolan Piccola, Asher Rappaport, Calli Remillard, Ivy Saltsman, Naomi Silver, Elizabeth Torres and Amaya Williams.
---
Northeastern journalism students recently visited nine government offices in Greater Boston to see if they complied with the state's Public Records Law. The students sought to inspect police logs and voting records anonymously, as members of the public are allowed to do under the law.
Officials at most of the agencies the students visited responded appropriately, allowing them access to the records they requested without having to provide identification. But there were two exceptions.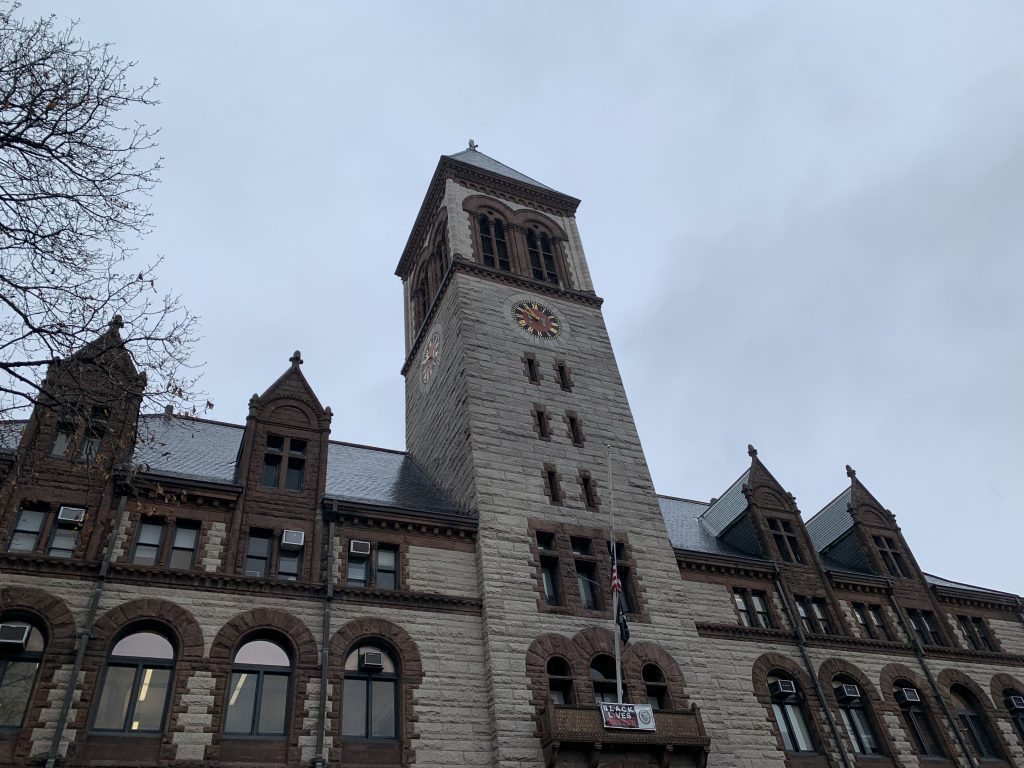 In Cambridge, a student was asked to fill out a form with his contact information and the reason for his request in order to examine voting records. The student responded that he would rather not identify himself. At that point, city officials complied and he was granted his request without having to supply his personal information.
Members of the public making similar requests should know that they have the option to maintain their anonymity and be granted access to records.
In Somerville, a student was told that the only way he could obtain the voting records of two state legislators was by filling out a form with his name and contact information. The student reported that the official he dealt with was unclear in explaining why he had to sign the form. He was given access to the records after providing his personal information.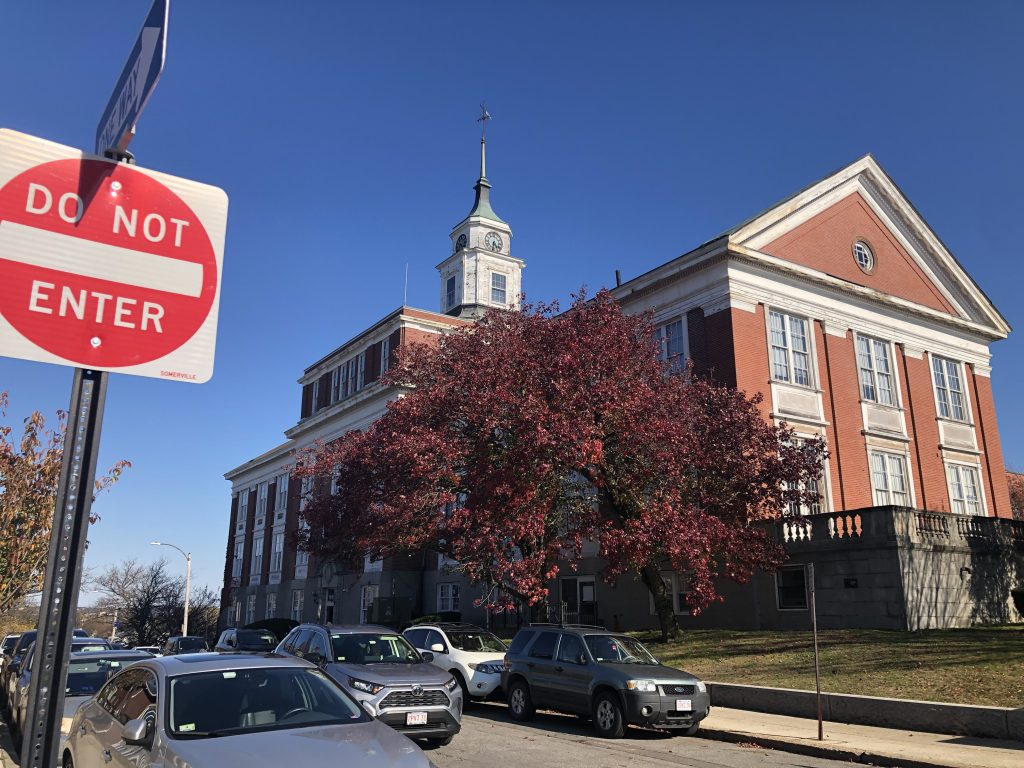 In a follow-up interview, Somerville's elections commissioner, Nick Salerno, said the city asks for identifying information so that officials can contact the person who requested the records, noting that the law allows municipalities 10 days to respond to such a request.
"In a lot of instances we can give it to them right there on the spot," Salerno said. "We're not trying to get information from you or anyone else," he added. "We don't want your information. We don't want to harass you at all. We just want to keep things orderly."
But Justin Silverman, executive director of the New England First Amendment Coalition, said in an email interview that no one should be asked to identify themselves in order to inspect records on site, as was the case in Cambridge and Somerville.
"There may be some logistical issues, such as the mailing of records, that would make identification necessary," Silverman said. "But if someone were to show up at an agency office and ask for records, they should not be denied those records if they refuse to provide identification when asked."
Andrew Levrault, a top official with the state's Public Records Division, part of Secretary of State William Galvin's office, agreed that the Public Records Law guarantees anonymity.
"You should be able to request public records anonymously and the department from which you're requesting must comply with the request," Levrault said.
Under the law, many government records are available to the public, including those requested by Northeastern students for this project. They asked to see voting records, which show a person's party affiliation and in which elections they voted (but not how they voted), and police logs, which record the names and addresses of adults arrested as well as the charges against them. They do not include detailed reports of investigations still in progress. Many police departments now publish their logs online.
Certain types of information can be omitted from police logs. Deputy Superintendent Michael Gropman of the Brookline Police Department said that if a person reports that someone is stalking them, that information could be left out. Other exemptions Gropman cited pertain to juveniles, reports of sexual assault and a person's mental health status.
The students were assigned to visit government agencies after several of them were asked earlier this fall to fill out forms with their names and contact information to obtain voting records at Boston City Hall. But on a follow-up visit, a student was given access to the voting records of a city councilor she had requested with no questions asked.
With the exception of voting records in Cambridge and Somerville, the students encountered no obstacles in anonymously obtaining the public records they requested. Altogether, students asked for voting records in Boston, Cambridge, Somerville and Brookline and for the public police logs in those four communities, plus those from the MBTA Police.
The Massachusetts Public Records Law has long been considered among the most lax in the country. Despite reforms made several years ago, it still exempts the courts, the state legislature and the governor's office, making it useful mainly for requesting documents from cities and towns and from state agencies. Moreover, the consequences for government officials who violate the law are minimal.
Todd Wallack, an investigative reporter for The Boston Globe who is currently a Nieman Fellow at Harvard, said that there are "so few penalties that agencies have gotten into the habit of not taking public records requests seriously."
In 2015, the State Integrity Investigation, overseen by the nonprofit Center for Public Integrity, gave Massachusetts an "F" for its poor record of providing public access to information. Beverly Ford, an investigative reporter who helped write the report, said the improvements that have been made to the law since then are inadequate.
Ford said she has been asked to identify herself many times while trying to request public records. "It doesn't matter who you are," she said, "you should have access."
Exempting the state legislature and the governor's office from the law, Ford added, makes it particularly difficult to hold government officials to account. "You can't monitor the government, you can't control corruption," she said, "if you can't access what's happening in the Statehouse."
Both she and Wallack urged further reforms to the law. More than anything, Wallack said, what's needed is to "try to change the culture, so that the expectation is that things are public rather than the expectation that they will be confidential."