On Nov. 5, voters across Boston rejected a non-binding ballot question that could have seen Dudley Square renamed Nubian Square.
Almost 29,000 voters said no to the question, "Do you support the renaming/changing of the name of Dudley Square to Nubian Square?" Across the city, only about 46 percent of Boston residents voted in favor of the motion. 
While the vote was citywide, Mayor Martin Walsh has said his administration will pay most attention to the outcome in Roxbury, where according to data provided by the Boston Election Department, voters appeared to support the measure. 
The Scope has created this map to show the level of support in each district.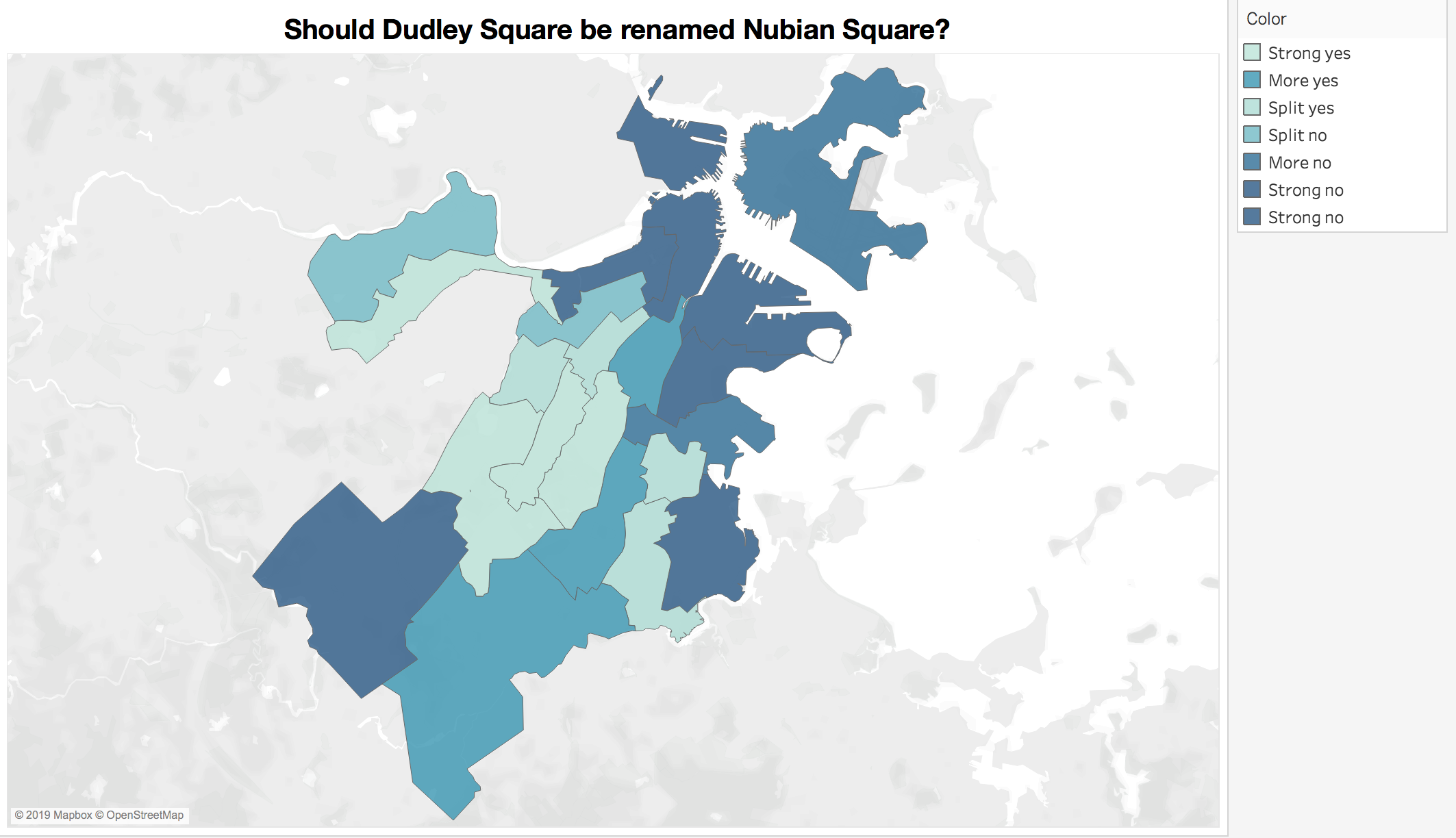 We met with residents in and around Roxbury to see what they thought of the renaming of Dudley Square. Find out how they feel here.