Boston prepares for Dudley Square ballot question
Dudley Square, which serves as Roxbury's primary commercial district, has been nicknamed the heart and soul of the neighborhood. Restaurants such as Suya Joint and El Mondonguito dot the square's streets, serving Western African bites and Puerto Rican classics. 
Historically, the square has been part of a predominately black neighborhood, and its name honors Thomas Dudley, the 17th century British colonial governor who allowed laws establishing slavery in the Massachusetts Bay Colony. Almost 400 years later, Boston voters are now just days away from deciding if Dudley's name should be replaced with "Nubian Square."
Grassroots organizations fought for a name change for nearly five years before Boston City Council approved the question for the Nov. 5 ballot. The vote is non-binding, so the city is under no obligation to change the square's name, no matter the outcome. But with less than a week left before residents of Roxbury and the surrounding areas prepare to fill voting centers, this ballot question has proved equal parts divisive and unknown.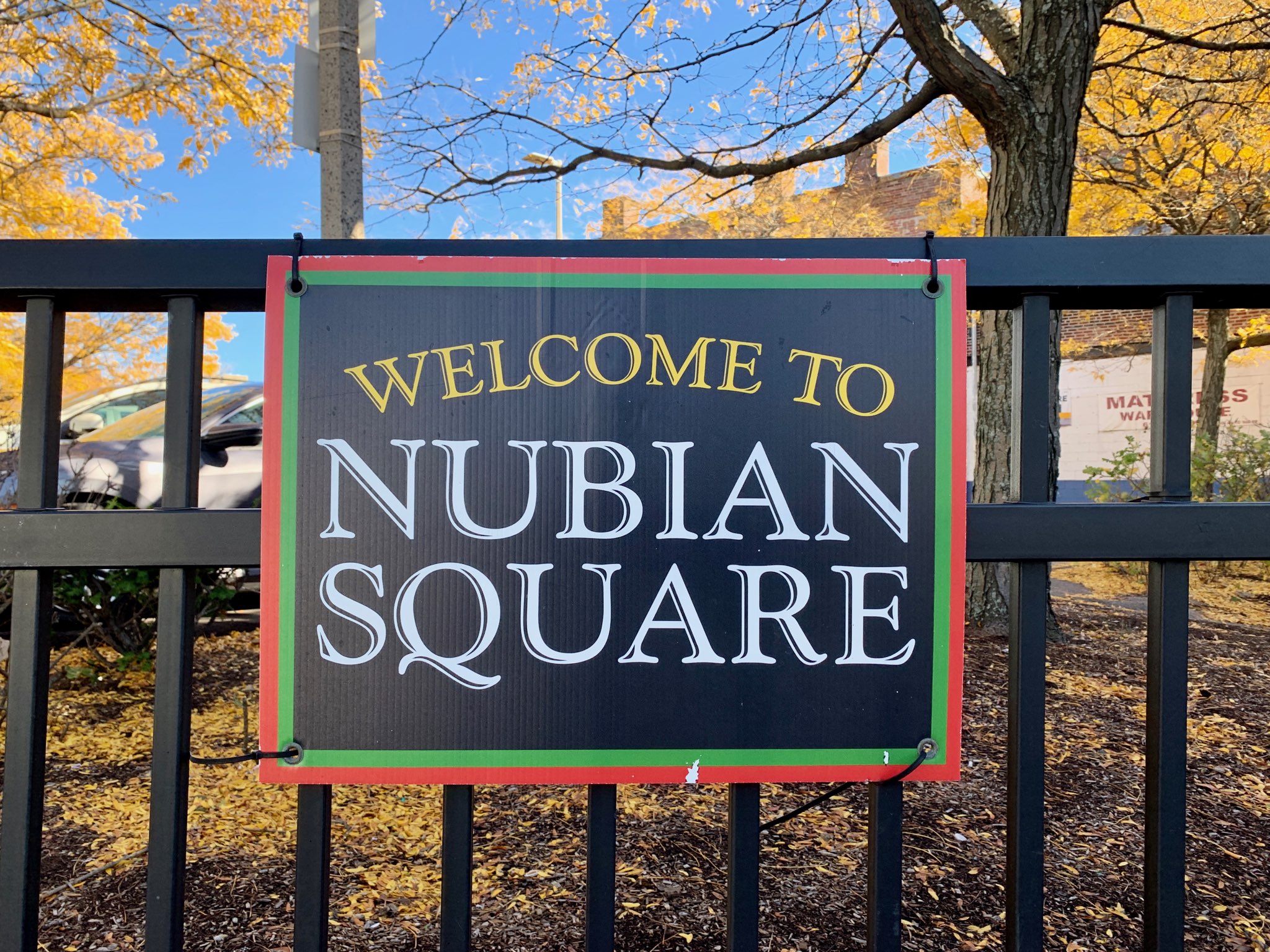 Ahead of the vote, some residents of Roxbury remained unaware of the ballot question itself. Others, after learning about the effort, ultimately said they would support the renaming of Dudley Square, and some expressed adamant opposition to the name change. 
Virginia Ward grew up in Boston and serves as assistant dean of the Gordon Conwell Theological Seminary on Warren Street near Dudley Square. Ward, who remains embedded in the community, disagrees with any name change due to historical reasons.
"They're trying to change several parts of the city and change the face of it," Ward said.
Tenise Duncan hadn't heard about the ballot question, but showed tentative support after hearing about the name's ties to slavery.
"I really did not know that," Duncan said. "I like the idea. People will probably still call it Dudley though, because it's just embedded into everybody, but I like it."
Similar to Duncan, Joseph Ellis also did not know of the ballot question. Ellis moved to Boston 18 years ago after leaving northern New Jersey.
"I think it's a good move if he helped start slavery here in Massachusetts," Ellis said. "A lot of places are trying to change a lot of names for people who had a hand in the slave trade, so I hope it's successful."
Others from Roxbury had a deeper sense of apprehension regarding the name change, and expressed concern over issues like gentrification of the neighborhood and losing the area's identity. Some of these voters said renaming the Square and eliminating the roots of slavery could cause further development and push the black families out.
Ward, who works, shops and spends time throughout the area, said her in-laws and her husband grew up close by. 
"Dudley Square is a historical area," Ward said. "It is named that way for a reason. It has a lot of good with it. We're only looking at the bad, and we need to look at the good. I don't think they should rename it. I think they should leave the name the way it is, and receive all the people in the community, and not try to erase a certain population from the community."
Ward acknowledged the area has had some tumultuous times in its past, but has survived nonetheless. She recounted the riots on Blue Hill Avenue in the 1960s, and said if the area could survive that and keep its name, it could withstand anything.
"We're still here," Ward said. "It's flourished. So why all of a sudden, now you want to change the name?"
She also expressed concern that the people who live, work and spend time in Roxbury may not make it to the polls to cast their vote. She worried that some people casting votes about the square's name won't be people who currently live in Roxbury or were born in Roxbury, and don't have the area's best interest in mind. 
Ward also said that if people want to revitalize the community, they should do so while keeping its name and its history in tact. She said the area could be rejuvenated without erasing its memory. 
"This is my neighborhood. It disdains me to see that people are trying to erase the memory of it, and for what? Just heal it," Ward said. "Redeem it. That's what redemption is about."