Changemaker: Anne Rousseau, co-founder of JP Progressives
Anne Rousseau discovered a passion for grassroots campaigning and progressive politics around a decade ago, after working on the election of former Massachusetts Governor Deval Patrick. Although she had volunteered for presidential campaigns in the past, there was something about organizing for a local candidate that deeply sparked her interest.
From this spark came JP Progressives, a chapter of Progressive Massachusetts based in the Boston neighborhood of Jamaica Plain. Rousseau co-founded the organization in 2009 and currently serves as co-chair.
Over the past decade, Rousseau and her organization have played an integral role in a number of important local and state elections. Recently, these have included the campaigns of Rep. Ayanna Pressley, Sen. Elizabeth Warren and Suffolk County District Attorney Rachael Rollins. Now, they have taken on the Boston City Councilor at-large race to support diverse candidates and push voters to the polls. 
By endorsing progressive candidates and promoting relevant causes, Rousseau hopes that JP Progressives will make an impact on equality in Boston and beyond. The following transcript has been edited for length and clarity.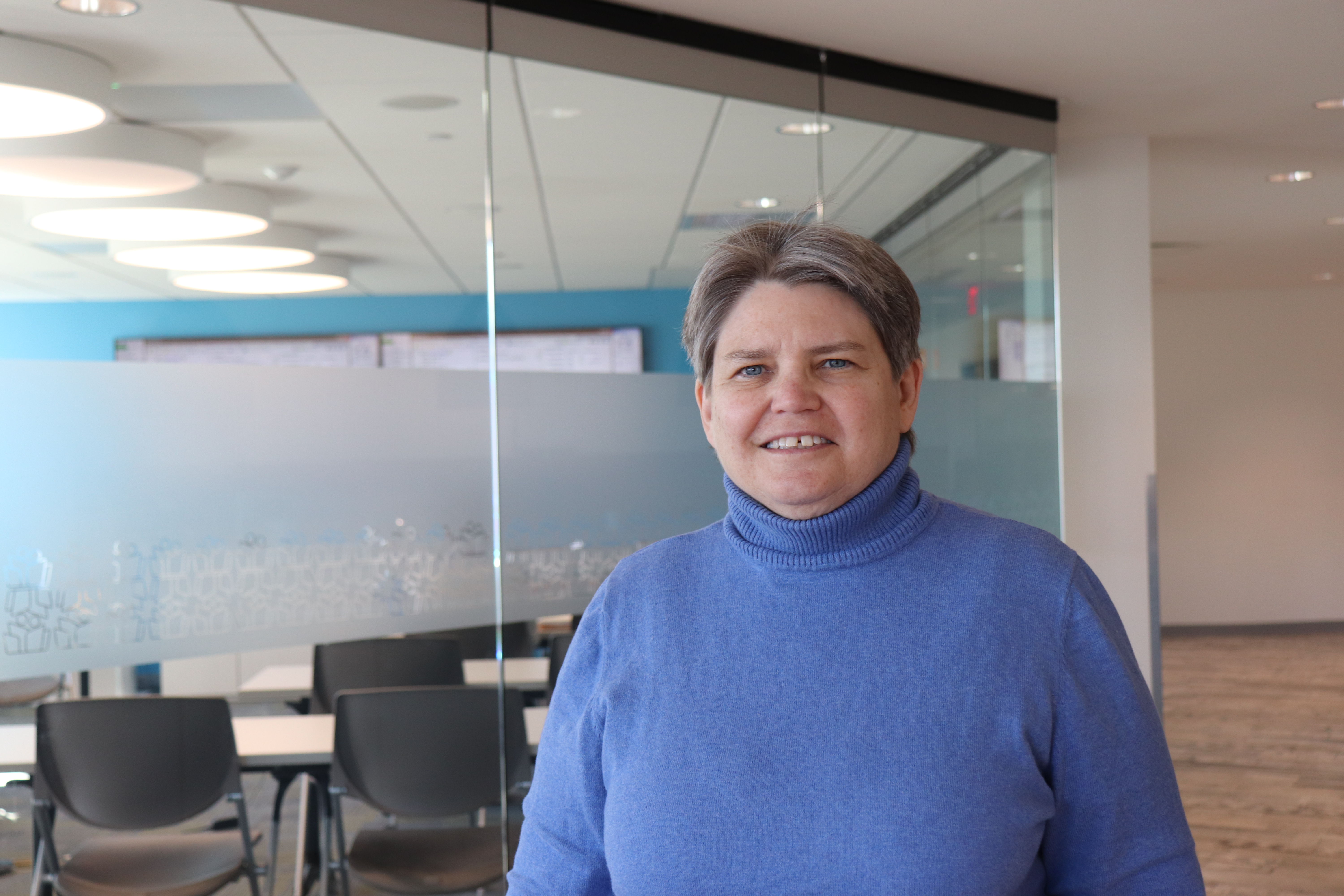 Q: As co-chair of JP progressives, what is your primary role? 
A: We organize. We have a commitment to building a community, and our main goal is to build progressive electoral power. So that means recruiting, supporting and helping elect progressive candidates for office … trying to get people actively involved in campaigns, door knocking, being the foot soldiers. The other thing that we do is we mobilize around issues. This means organizing to raise awareness, effect change on issues of importance.
One of the issues that we worked really hard on [during the last Suffolk County District Attorney race] was criminal justice reform because this country's been locking up people of color, especially black and brown young men, for a long time over minor drug offenses. And so we really felt like that was a social justice issue that we really wanted to work on, and so we worked very hard on Rachael Rollins' campaign.
Q: What is your main focus right now?
A: The main goal right now is the [Boston City Council at-large] elections that are coming up [on] Nov. 5. And we have endorsed four candidates: Michelle Wu, who is a current city councilor, and then three newcomers … All three of those people are also people of color. There is Alejandra St. Guillen, who is not only a Latinx woman, but she also would be the first lesbian or gay person elected to City Council, and she is a very qualified individual. The other one is Julia Mejia, who is also a Latinx woman, and David Halbert, who is an African American man who I've known for over 10 years. And right now, Boston City Council does not have an African American man representing our council, and we think that's very important. And all of those candidates are progressives and would help to keep moving Boston forward.
Q: What are the main challenges you face in the work you do?
A: There was a very low turnout [in the September preliminary municipal election]. There was like 10 percent of people that showed up at the polls. So the main challenge is to get people to realize how much their vote matters and that voting in every election is important — especially in municipal elections, because those are the elections that are closest to the people — and that they can make change. (By contrast, voter turnout in the 2016 presidential election was around 56 percent.)
This seems like a very down year, and we're hoping next year — and some of us are already working on presidential campaigns — that we can get people excited and engaged and make a difference.
Q: Is there anything that you've noticed recently or over the years that gives you hope for the future?
A: I think there is a level of engagement out there that I'm hoping will show up, and we can really keep moving forward — not only as a little community in JP, but in Boston, in Massachusetts and especially in this country. If you look at the occupant of the White House, there's not much hope, but if you look at the next election and people becoming engaged and having a lot of great candidates running for office that we can move forward … We can not only get back what we lost with this president but keep moving the country forward.
Q: What has been the most gratifying part of the work you've done?
I definitely think [the most gratifying part is] our election victories … Having Ayanna Pressley in Congress is amazing. Rachael Rollins as a district attorney, and then Elizabeth Warren, working on her campaign [as a volunteer organizer in 2012]. I have their cell phone numbers, you know. Talking to these people, and just … I'm sorry, I'm getting a little choked up. 
It's kind of amazing that you get to be friends, in a sense, with people that are out there making change. You can talk to them about the issues, and you know that they are doing what you elected them to do. 
Q: What do you wish more people knew about the work you do?
A: I wish they knew that it does make a difference and that building community is the most important thing that you do, because none of us are in this alone. And [with] JP Progressives, you meet people that are committed, that want that community and that do the work — but also, there's joy in the work. That we also have fun together, and that it's not just resistance work … It's something that is full of hope and joy and just love of humanity.