Amid an industry saturated with fast fashion brands, Mary Savoca, 30, prioritizes sustainability at South End boutique Ash & Rose.
Growing up, Mary Savoca learned from her mother, Nea Savoca, to be mindful about only buying things she needed or loved. She pursues those values at Ash & Rose, which the mother-daughter duo co-founded in 2014, by aiming to ensure that the products it sells do more good than harm for the environment and the manufacturers. Now, the boutique, located in a SoWa Art + Design District building on Albany Street, is moving from the basement to a more prominent space upstairs. The grand opening will be held on November 15.
In addition to having a physical retail space, Ash & Rose sells its products online. Mary Savoca's favorite task as co-founder is buying collections for the boutique. She looks for designers who are transparent about their production processes and who employ women with minimal economic opportunity where they live. In addition, about 50 percent of the boutique's merchandise is made in the U.S. Ash & Rose also stocks its own private label collection using vintage and recycled fabrics, which Nea Savoca designs. 
Mary Savoca sat down with the Scope to discuss Ash & Rose, her dedication to its mission and the changing fashion industry. The following transcript has been edited for length and clarity.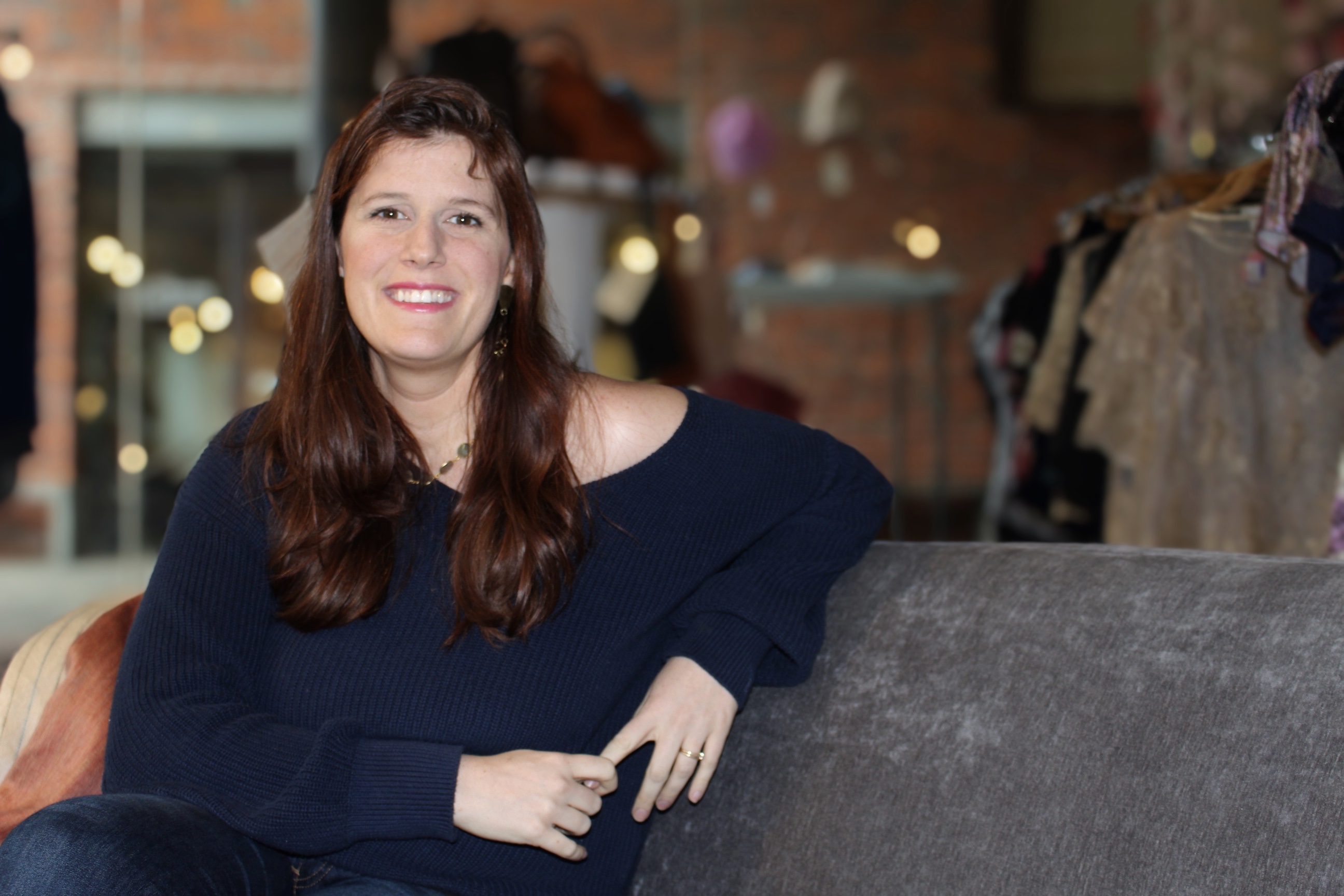 Q: How did Ash & Rose start?
A: We started off selling used and vintage. Eventually, we realized that as much as we love thrifting and finding used things, we wanted to be curating new things rather than only reselling used things. So we made the transition to selling sustainable designers and doing some research and finding designers that were eco-friendly. By the end of 2015, we had found this space, and we opened up here just in time for the holiday season.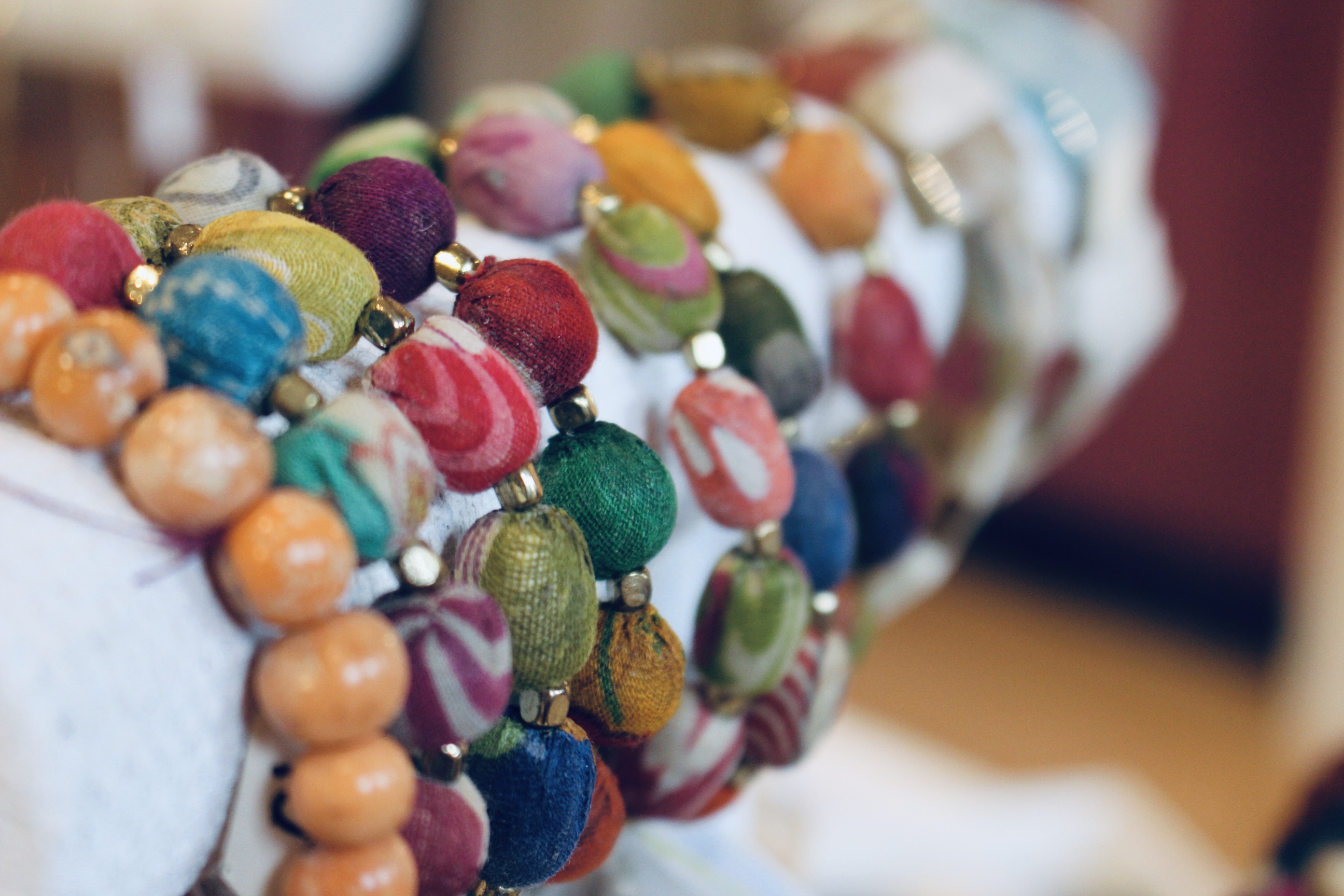 Q: What motivates you to run this business?
A: My biggest motivation is getting to do work that I genuinely love. And then on a bigger level, I really do love doing work that's making a positive impact. I love knowing that every time we make a sale, we're putting dollars in the pocket of some small designer who's trying to do what I'm doing and really make it on their own. I'm supporting that whole ecosystem. Every dress, every pair of earrings that we sell is actually helping raise women out of poverty and helping them send their kids to school. 
Q: What is your main goal for Ash & Rose?
A: We definitely want to grow and expand our reach, so we're moving to our new location. We will never stop having a big online presence, but I really believe in brick and mortar. I think that that's something that's missing from the sustainable fashion scene. There absolutely are still customers who don't want to shop online, who do want to touch and feel and try things on in person. I'd love to just give people more opportunities to do that. 
Q: What challenges do you face in the fashion industry?
A: The biggest challenge that we've had to figure out how to deal with is the fact that we can't just market ourselves as a sustainable fashion company. That's a perk of what we do, but there are very, very few people, if any at all, who are going out and saying, "I would like to buy a sustainable outfit today." People have very specific needs when they go shopping for clothes, and sustainability is not a need that anyone has. 
Q: How are you overcoming these challenges?
A: What we have to do is give people things that they want and that they need in their life and then say, "Oh, by the way, this is sustainable." And a lot of people respond very well to that. Just learning how to give people things that they want and that they need already and not just rely on sustainability to make sales— it's been really, really important.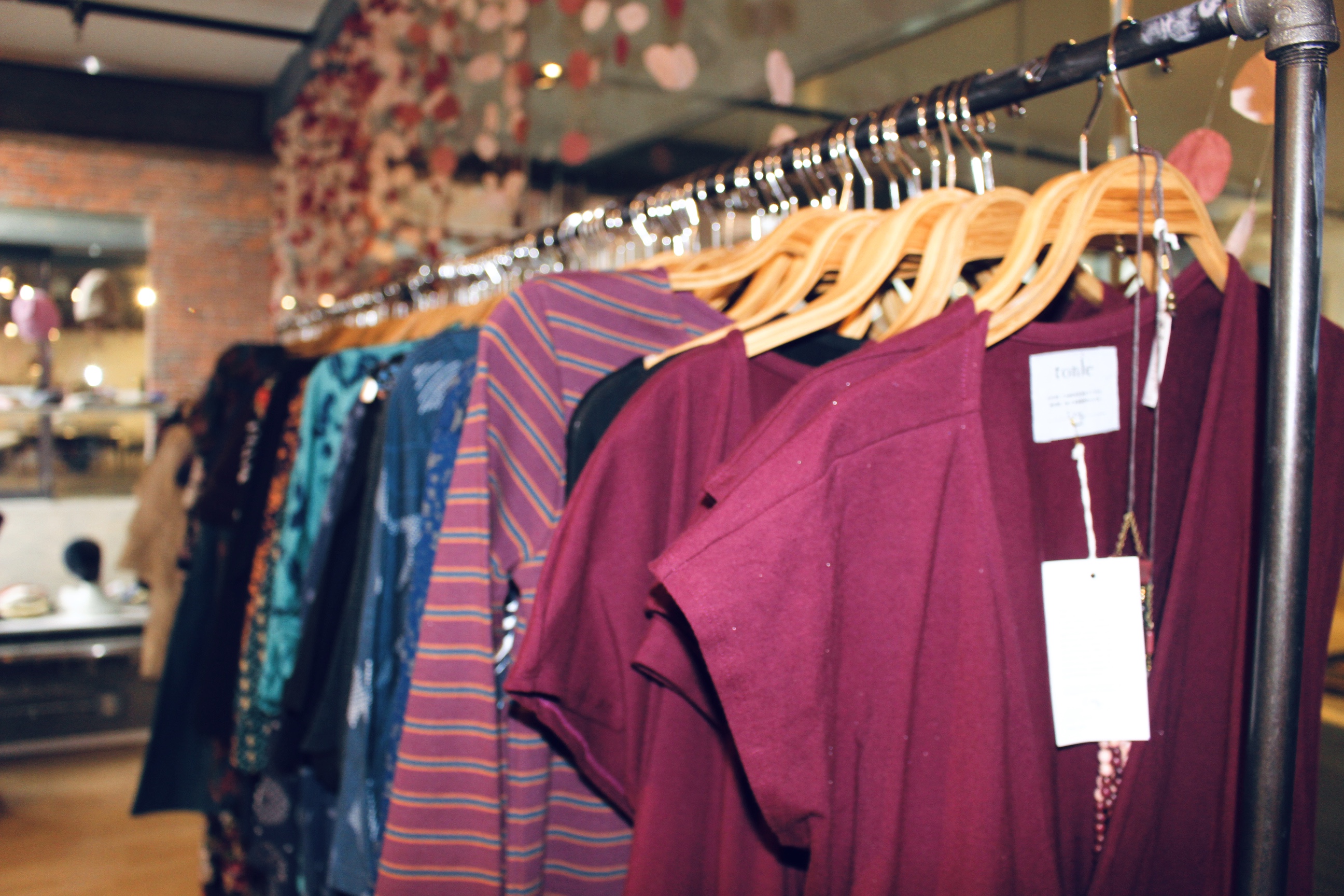 Q: What do you wish people knew about your business?
A: Compared to the rest of the sustainable fashion world, we really, really made a big effort to keep our prices at a place where it's accessible to people. We would love to help people find something that they love that they can afford.
Q: How do people react to the boutique's mission?
A: People love knowing that something that they bought has a story behind it. They love knowing this thing that they would have bought anyway also is doing good and is also having a positive impact on the planet. 
Q: What change are you hopeful for in the future?
A: I'm just excited to see what sort of technological innovations happen that make it easier and more affordable and more efficient to produce things in a sustainable way. Even with sustainable fashion, there's still a lot of textile waste that happens. I'm really curious to see in terms of textile recycling and reprocessing fibers and separating out stretch fibers from natural fibers and turning them into new fabrics.