City Councilors pitch sweeping urban planning overhaul to East Boston community
By Eileen O'Grady
City Councilors Lydia Edwards and Michelle Wu held a joint public meeting in East Boston on Tuesday Oct. 15, where they pitched their plans for changing Boston's approach to urban planning.
In the basement community room of the Ashley Street YMCA, Wu and Edwards presented their proposals and took feedback from the audience of about 50 community members. The meeting was the second of three sessions Wu has scheduled throughout the city to share her development ideas. 
"We have a system, designed in 1957, to specifically shut out communities because they believed that we needed to push development as fast as we possibly could," Wu said. "People who want to contribute to the process are not just not being listened to in the right way, but are being exhausted and discouraged from participating."
Both Wu and Edwards spoke out recently about their concerns with Boston's processes for planning, development, zoning and appeals. On Sept. 30, Edwards, who represents East Boston, proposed an overhaul of Boston's Zoning Board of Appeal. On Oct. 7, Wu proposed a plan to abolish the Boston Planning and Development Agency.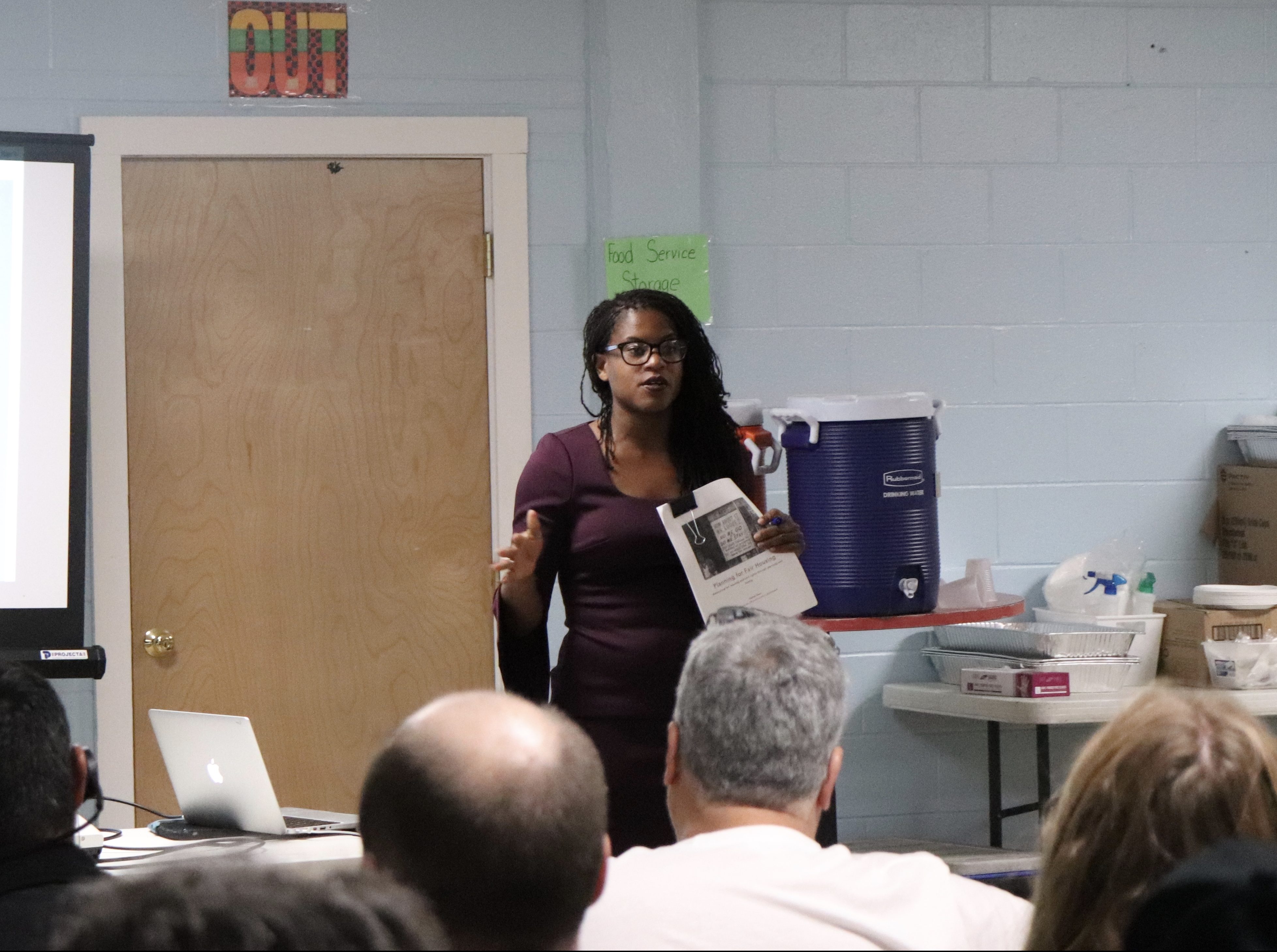 Overhauling the system
Edwards is interested in removing seats for special interest groups, like the real estate industry, from the Zoning Board of Appeals, and giving more seats to people who can offer historic, environmental, legal and social justice perspectives on housing in the city.
"For many people it's almost like having big pharmaceutical companies regulate themselves," Edwards said. "They feel that it's not an expertise level that we are getting, that we are actually having special interests navigate the rules to their own benefit."
Wu wants to replace the BPDA with a new planning department, reexamine the city's zoning codes and create new rules for future development.  
Her primary goal is to bring the agency, which operates as a private entity overseen by the mayor, back under city control. Once regulated, the city can require things like more housing affordability, better environmental regulations and better adherence to zoning codes.
The meeting comes after John Lynch, former assistant director of real estate within the BPDA, pleaded guilty in federal court at the end of August to accepting a $50,000 bribe to influence a Zoning Board of Appeal vote in 2017.
"This is about the structure that doesn't have City Council oversight, and it is about a system that pays for itself so there is no way to fully monitor what is happening," Wu said.
Community member Joe Ruggiero, who has lived in East Boston for 60 years, expressed concern about the disconnect between residents and the officials making the development decisions.
"We're just regular people trying to nurture our communities, and these people are professionals," Ruggiero said. "How do we fight something when they have all the answers before we have any questions?"
But not everyone agrees with the councilors' bold plans to overhaul Boston's current development system. 
 In a statement, Brian Golden, director of the BPDA, spoke out against Wu's plan to scrap the agency. 
"Proposing to abolish the BPDA ignores the reality of the present day community-based planning agency, and discredits the hard working staff who are in our neighborhoods every single day engaging residents on how we prepare for Boston's future," Golden wrote.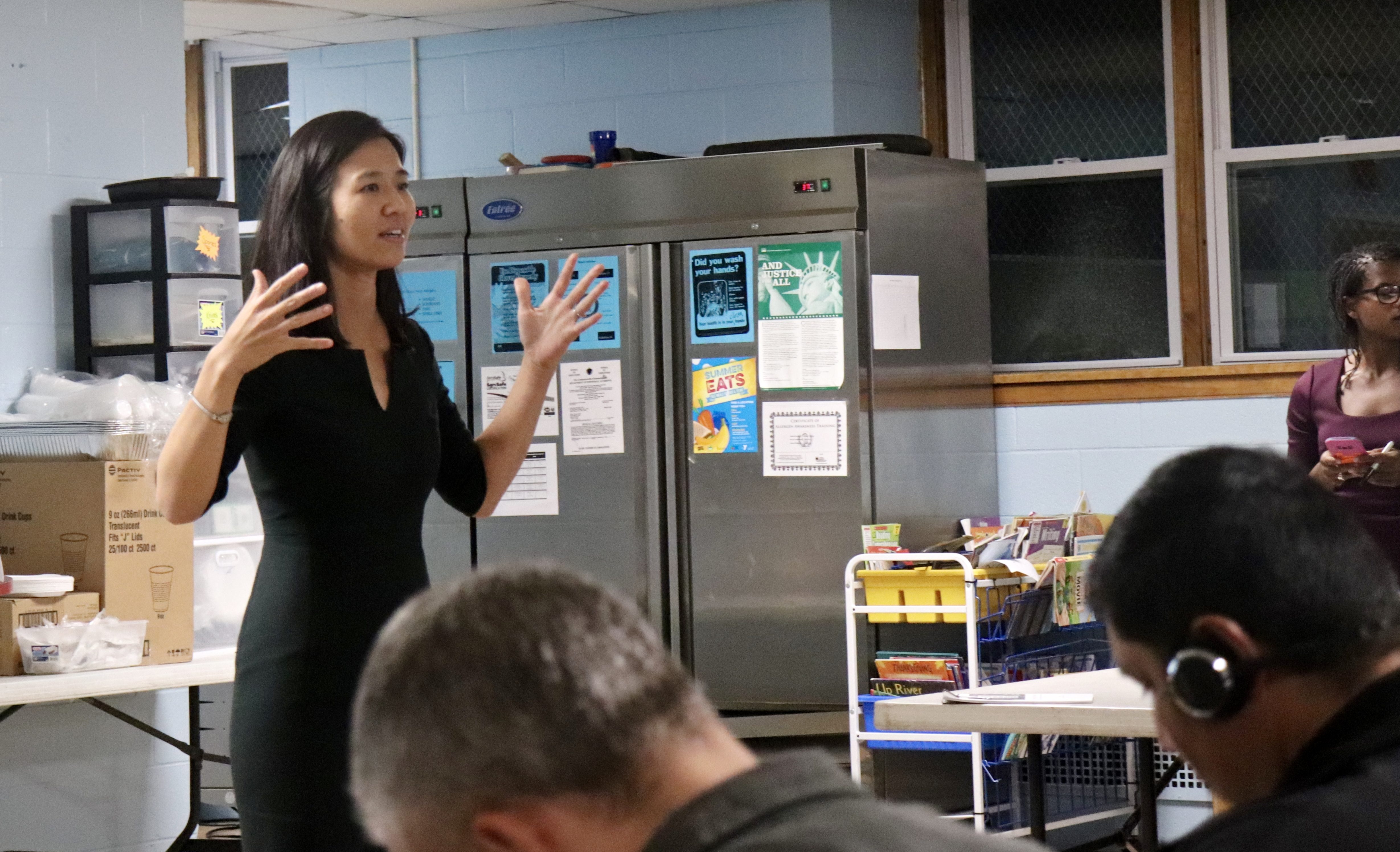 Displacement and affordability
Edwards said that in future development projects, Boston needs to address problems of resident displacement and affordable housing.
"When someone is planning a neighborhood that looks nothing like the current neighborhood, and does not meet the family needs and does not meet the working class needs, that is exclusion and we need to acknowledge that," Edwards said. "You don't really have to talk about color or income when all your units are luxury one-bedroom condos. We know who that's for — not for most people in East Boston."
Edwards also said ZBA meetings need to be more accessible to constituents. While they currently begin at 9 a.m., Edwards said they should happen in the evening so people don't have to skip work to attend. She also said meetings should be scheduled more frequently and translation services should be offered to non-native English speakers.
Elena Bertkau, who has lived in East Boston for six years, said that when she attended a ZBA meeting to discuss adding a roof deck to her condo, she found the process intimidating and inaccessible.
"As a woman, I was uncomfortable in that room," Bertkau told Edwards. "All it was was a bunch of suits who all knew each other, and I had to get up in front of them and make my case. I can't imagine someone who was uncomfortable with public speaking having to get up and do that just in order to renovate your home so you can make your mortgage and have an income on the property that you're owning."
Mike Russo, who attended Tuesday's meeting with his father, said his family has been living in East Boston for over 100 years. Russo's grandfather, who was a barber, was able to buy a home in the neighborhood to house his five children, but Russo expressed concern that the era where that is possible is coming to an end.
In an interview after the meeting, he told the Scope he was glad that Wu brought up these issues where people can talk about them.
"It's really interesting, it's layered," he said, about her report. "I have to admit that I don't 100 percent agree with it, but I am glad we are having this conversation. This conversation is long overdue."