Boston People's Plan Assembly rallies for rent control
The Boston People's Plan Assembly convened on Sept. 22 to tackle Boston's housing crisis in a day-long event focused on gathering support for rent control.
Local activists from City Life/Vida Urbana, Right to the City Boston, Keep it 100% for Egleston, Reclaim Roxbury and other local housing activist groups gathered with community members in the sunny recreation room of the Vietnamese American Community Center in Fields Corner to discuss the problem of climbing rent prices and resident displacement.
"I know everyone in here has been on the verge of being homeless or knows someone who has been," said Angela Williams-Mitchell, an adviser with ABCD Roxbury. "We all have got to stand, not for us but for our children's children's children's children."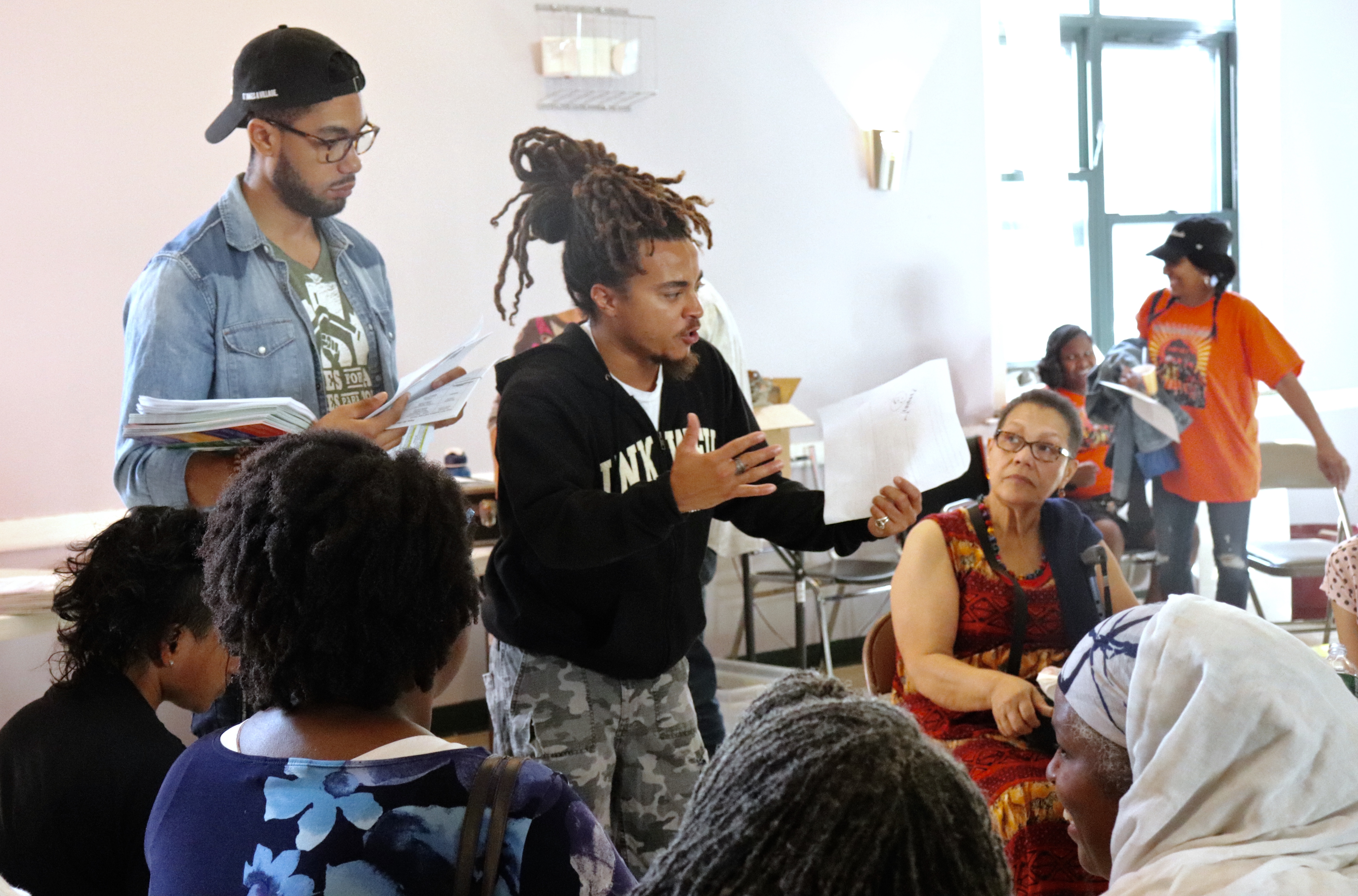 This assembly was the third held this year. At the first in the series, held in March, the group chose three issues to focus on: lack of community representation, lack of affordable housing, and displacement. At the second meeting, in June, they brainstormed ways to tackle the issues. On Saturday, they began to put their ideas into action. After spending an hour discussing tactics, attendees spread out through Boston and knocked on doors to generate support for rent control. 
The Boston People's Plan is threefold. First, it seeks to establish neighborhood committees comprising residents who can push for zoning changes and will be able to file lawsuits against development companies and the city. Second, it calls for 50 percent of all new housing in the city to be affordable for people making the median income in their respective neighborhoods. The third initiative is to establish anti-displacement zones, areas of the city where tenants cannot be evicted. 
"We can't stop gentrification. We are a capitalist society. But we can slow it down," said Marvin Martin, a Dorchester activist working on the plan. "We have to increase the upward mobility of people to stop displacement."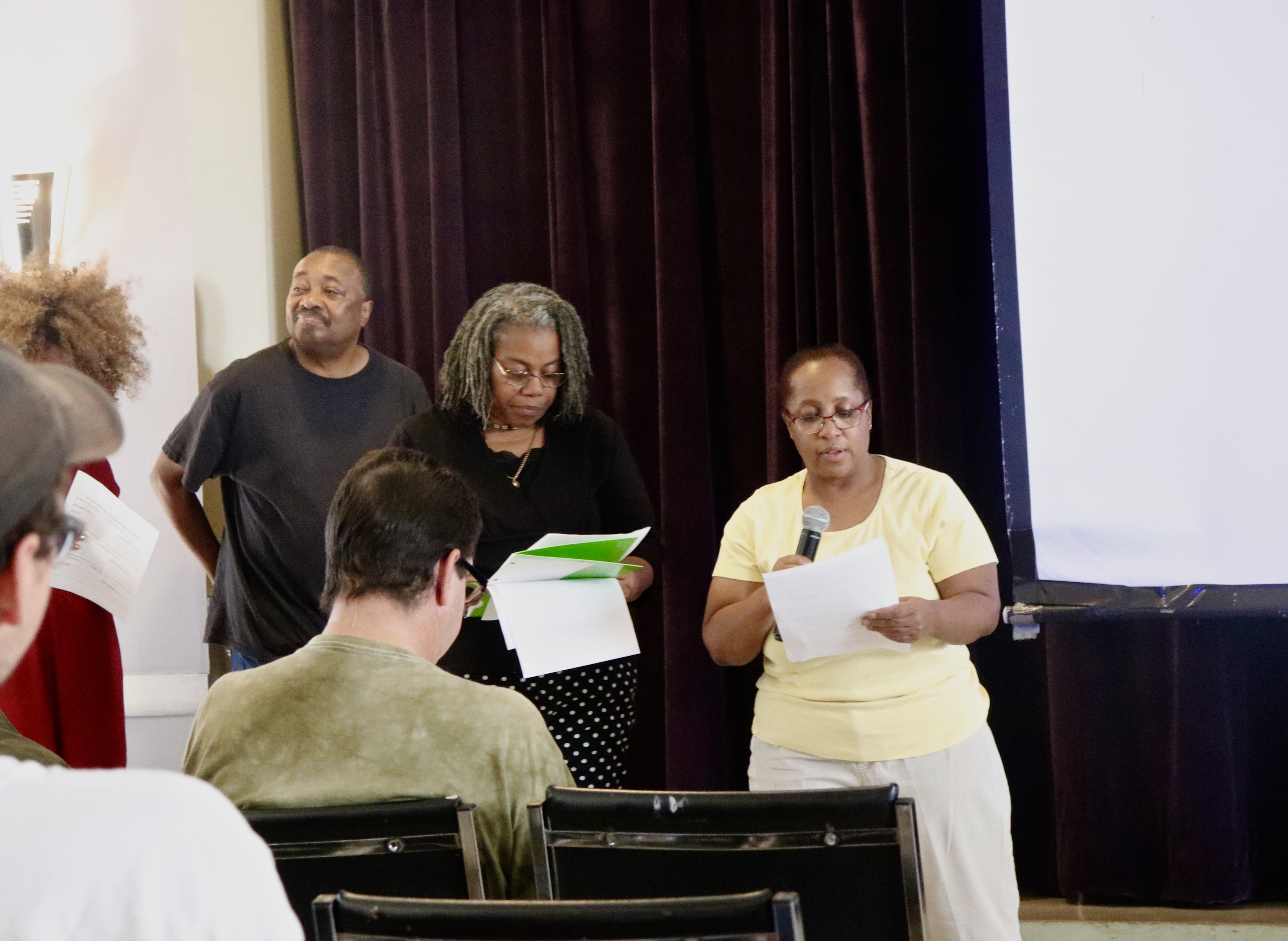 Nearly everybody in the room had a story of eviction or displacement. 
Dorchester resident Marshall Cooper became a member of City Life/Vida Urbana after the organization set him up with a lawyer who managed to save him from foreclosure. When he bought his house in 1997 he was told that he would be able to pay it off in installments. But when those installments, at twice the usual interest rate, began increasing to $2,291 a month, plus added fees for late payments, it became more than he could handle.
 "I was ashamed when I went [to City Life] because I figured no one had the problem that I had," Cooper said. "Come to find out, others had more problems than me."
 As part of the event, organizers opened the floor for audience members to speak about why they were there, and told them, "We see you."
 Orla McQueen was visibly emotional as she spoke about her son and his family, who were displaced from Hyde Park because the landlord decided to turn their apartment into a condominium to charge more money.
 "It's not fair," McQueen said. "I don't think it's right that we're getting pushed out like this here in our own community, because we are the ones who built this place. Why should we leave it?"
Chuck Gyukeri, who lives on a fixed income and receives disability insurance, was almost displaced from his home in Codman Square. 
"Most people in Dorchester can't afford the skyrocketing rents," he said. "It is unmanageable. We deserve to have affordability in the city."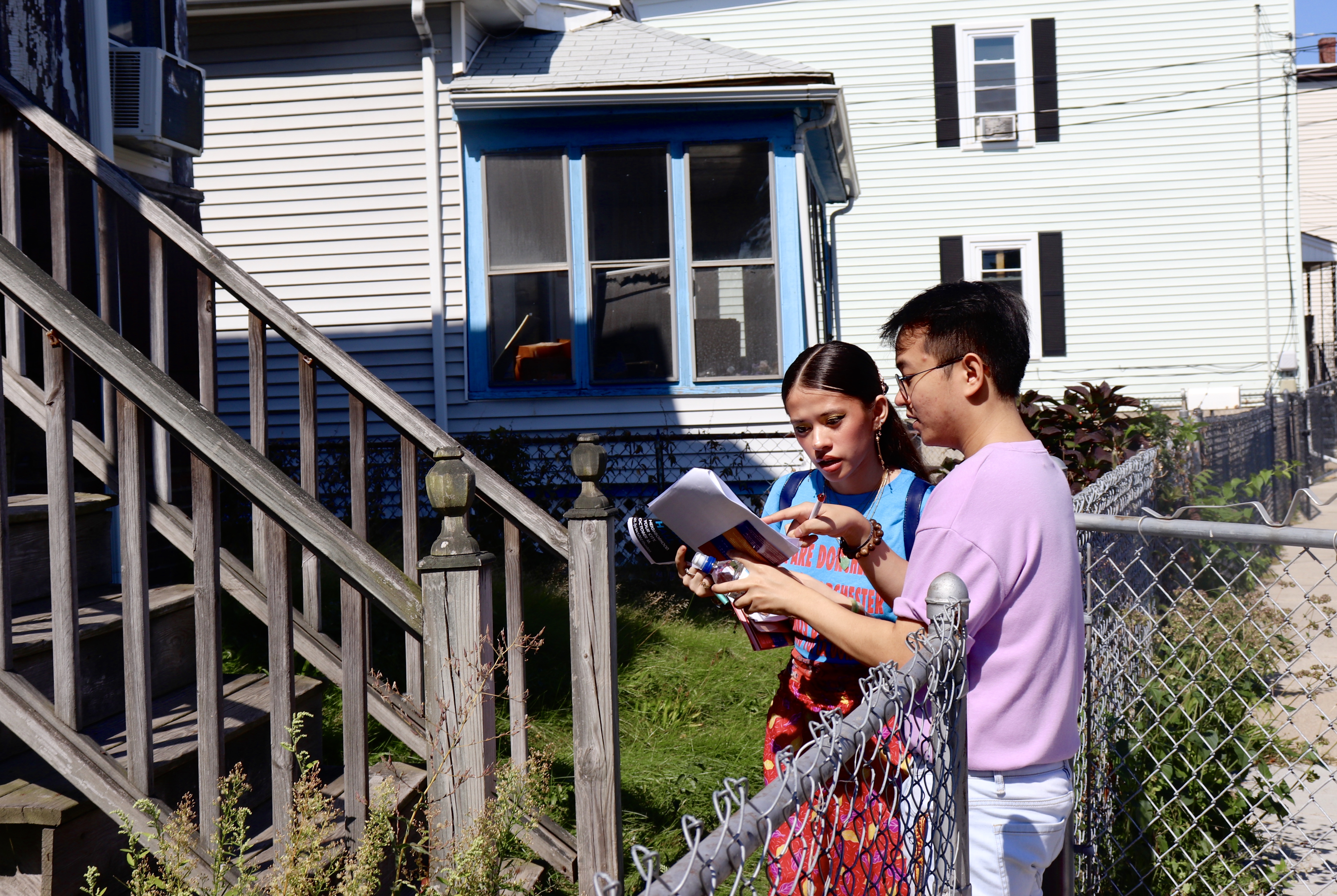 After the discussion, the volunteers broke into groups to prepare for an afternoon of canvassing. Amid cheers, they headed off in twos and threes, spreading across the city to knock on doors in Dorchester, Roxbury, Mattapan, Hyde Park, Mission Hill, Chinatown and the South End. Those who could, walked door to door. Volunteers with limited mobility collected petition signatures outside T stations.
One volunteer, David Noiles of Roxbury, said he felt inspired to be surrounded by local activists, many of whom had mentored him in community organizing when he was young.
"I came here to help out just because," Noiles said. "But then when I got into the room and I saw all of these familiar faces?"  
He paused and smiled. 
"It's way bigger than just door-knocking."
This article was published in The Bay State Banner.