By Catherine McGloin
More Than Words, a nonprofit bookseller based in Boston's South End, won eBay's Small Business of the Year Award earlier this month, beating 1,600 other retailers across the country to win the $15,000 prize.
But for the social enterprise — which runs an employment and training program for youth who are involved with social services, the court system, or who are homeless or not in school — the award means more than simply a cash injection.
"It's probably the most special thing I've done in my life and career," said Shaun Newell, chief of social enterprise at More Than Words, who attended the Shine Awards ceremony in Las Vegas.
"That brought me to my knees and made me cry a bit," said Newell, who grew up in the child services system in Maine and has been working More Than Words for nine years.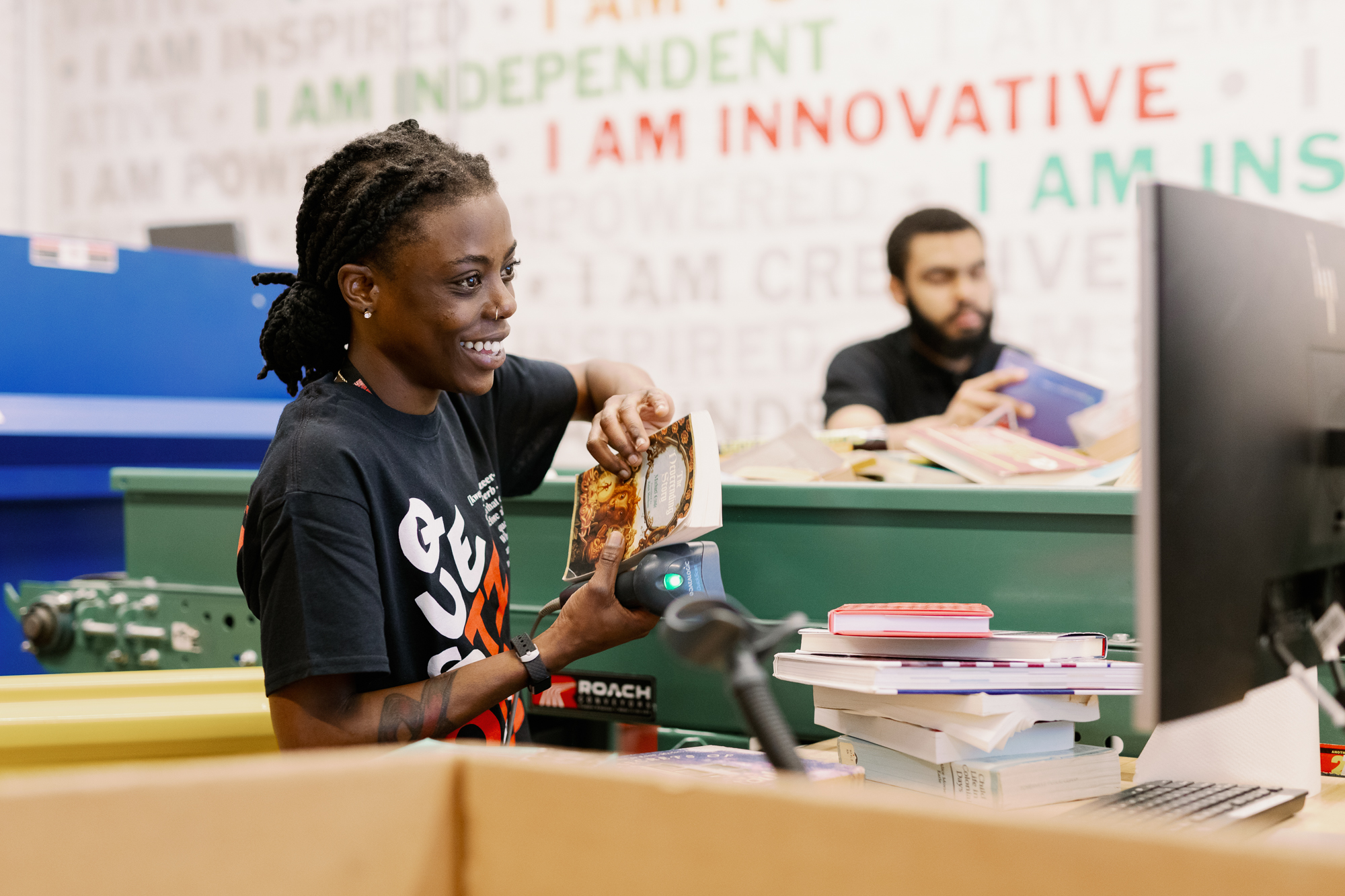 "It's that emotional to see it happen like that. To know that everything you believed in, everything you put through it, it culminates in that one 15-minute acceptance, is pretty damn special," said Newell. "I won't replace it in my professional career probably. It's that special."
More Than Words runs an academy-style employment program for youth aged 16-24. They coach them in professional and personal skills, like customer service, communications and inventory management, that will enable them to succeed in the workplace.  
Jon Luc, a 20-year-old from Roslindale, was referred to More Than Words by his social worker in April after he dropped out of Suffolk University with financial difficulties and mental health issues. After working as an associate and being promoted to partner at the South End store, Jon Luc says he is ready to return to his studies and plans to pursue an online degree in communications and marketing from Southern New Hampshire University this fall.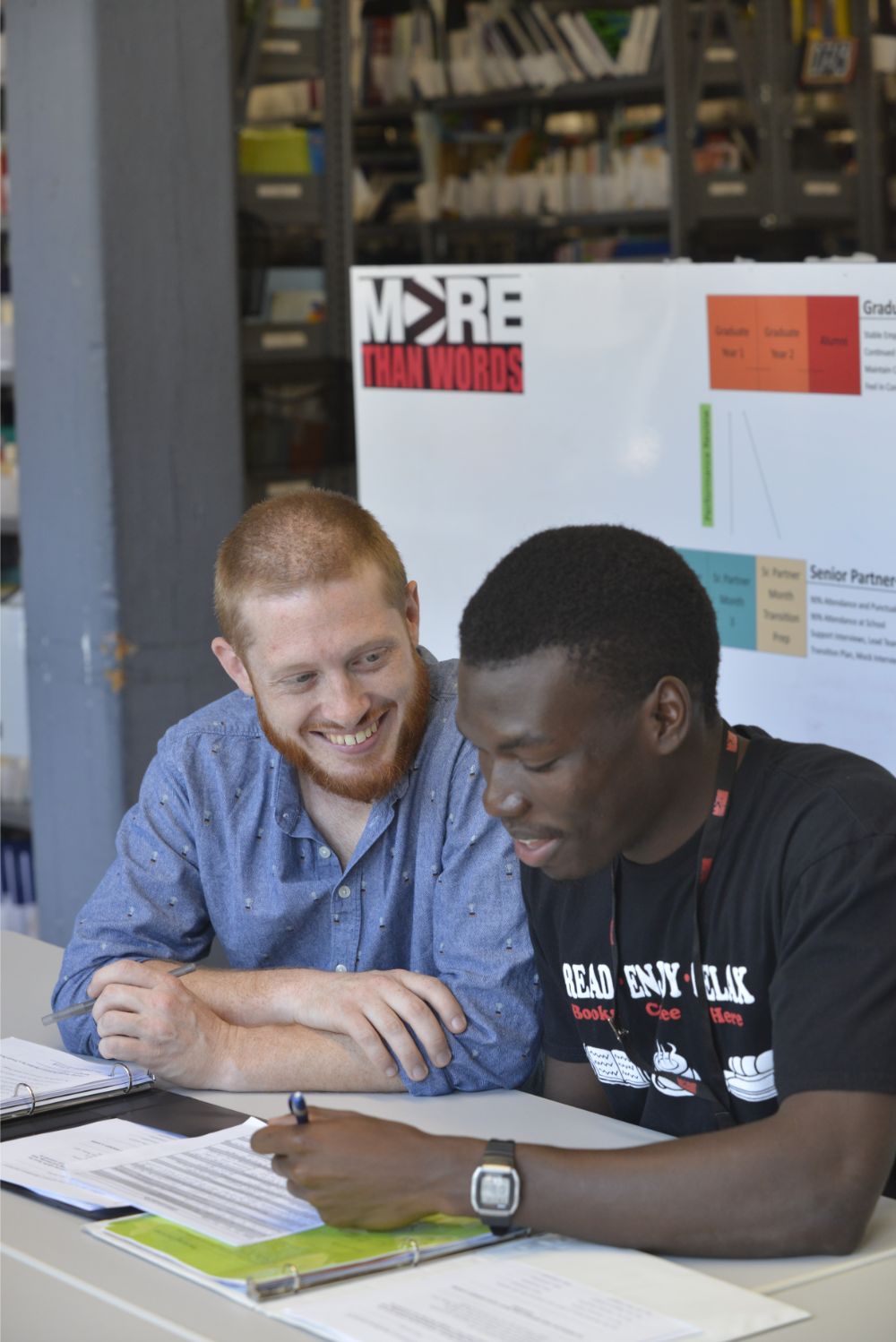 "I really don't know what I would do without More Than Words," said Jon Luc, introduced only by his first name because More Than Words adheres to a policy of public anonymity in order to protect the identity of their youth employees.
"It basically got me back on my feet, connected me with other young people. I made some friendships, reduced my student loans, just basically all of the problems I was dealing with," said Jon Luc, "and it improved my mental health to have a steady paying job, to have a reason to get up in the morning."
Jodi Rosenbaum, the CEO of More Than Words, has led the company since 2004, when it operated out of a small basement in Waltham and conducted the majority of its business through online retailers like eBay and Amazon.
Last year, they opened their storefront on East Berkeley Street in Boston, and now report almost $4 million in annual revenue. The books they sell are all donated — they receive more than four million every year from around Massachusetts — and they have over 140,000 titles available for purchase online. 
When the award application from eBay first landed in their inbox earlier this year, staff said they applied for the prize on a whim but did not believe they had a high chance of winning.
"It was very random," Newell said. "It was really like throwing darts in the dark whether you got it because there were 1,600 other applicants."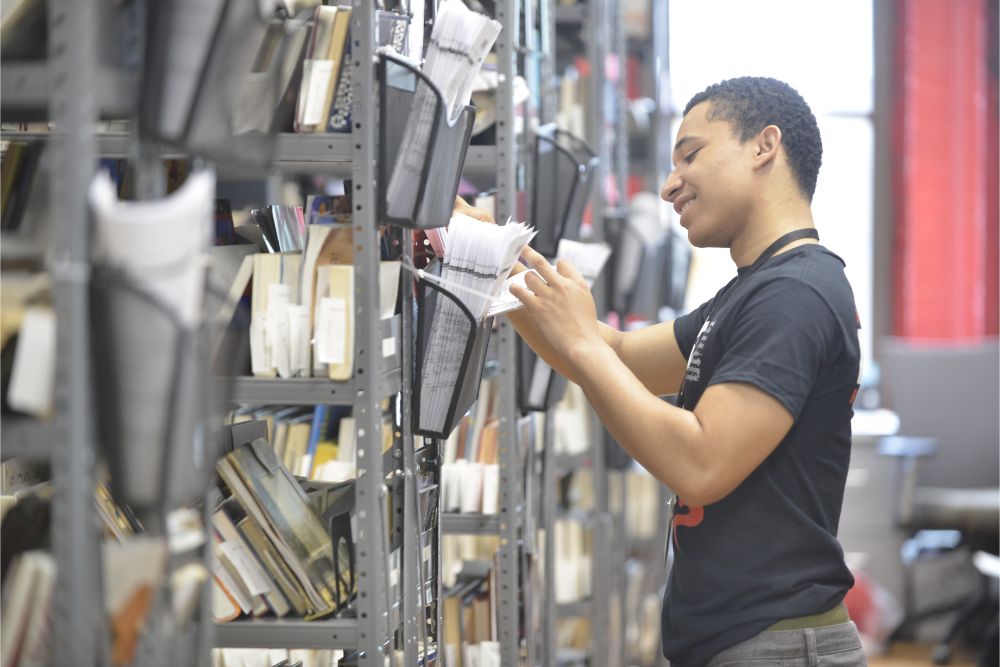 The $15,000 prize money will go to funding business operations, Newell said. Luc wants a new elevator, or a water fountain for the store where he spends a lot of time developing eye-catching displays to tempt in customers.
eBay also awarded them $10,000 to donate to a charity of their choice. More Than Words plans to give this cash to Sky's The Limit, a California-based nonprofit that helps underrepresented youth start their own businesses. 
Newell hopes that the award will bring more attention to More Than Words' work so that others will be inspired to create similar organizations around the country. 
"If other individual organizations come and learn what we're doing here and bring it to their communities and their cities, I think that's the best thing that could happen to us," he said.