By Michelle Faulkner and Sumya Mohiuddin 
Valentine's Day is a celebration filled with commercialized romance. But for some, it is a time to show appreciation to a deserving population: strangers. 
On Feb. 14, 2019, Jamarri Young, a 17-year-old student at City on a Hill, passed out Valentine's Day cards to passers-by in the Copley Place Mall. Young is a member of Everyday Boston, a grassroots organization that encourages community cohesiveness through interviews, storytelling and small acts of kindness like this one. 
"I joined Everyday Boston because I love the idea of bringing people together and have them practice interviewing," Young said. "Also, what I want in life has a lot to do with communicating and connecting people with different backgrounds."
The art of storytelling is more than putting pen to paper. It is connecting with others in-person and through shared stories. Young's participation on Valentine's Day reflects Everyday Boston's goal to connect the wider community, and handing out cards is just one way the organization achieves this.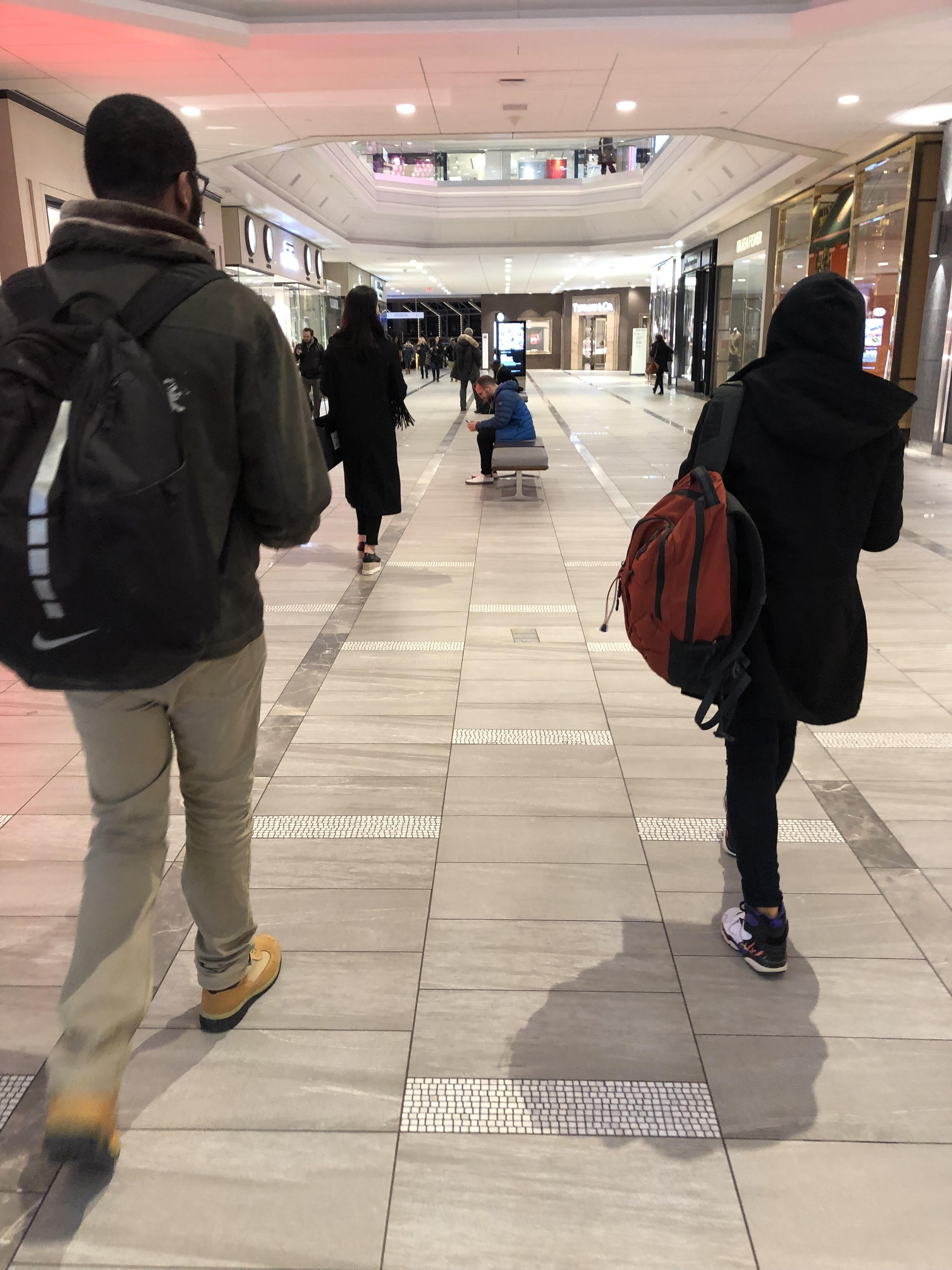 Everyday Boston teaches modern journalism skills to disadvantaged communities in and around Boston. The organization, founded by Cara Solomon in May 2015, strives to bring stories to life by the very people who live them. They host community events and run the Story Ambassador Program, which gathers participants together to listen to each other's stories. These kinds of events and training programs help Boston's citizens take control of their own narratives. 
"There were concerns from people of color," Solomon said. "The media was not representing the communities, and I saw the damage that the media was doing to how others saw a community and how the members saw their own community." 
Solomon, who grew up in Boston, previously worked for the Hartford Courant and Seattle Times. 
"Boston is an amazing city, with people from all different walks of life," Solomon said. "I wanted to be a part of that civic fabric [and] work with Bostonians to chip away at some of these divides."
Solomon, because of her journalism background, wanted to give the same communication tools to people in her community and give them an opportunity to create stories that represent their true culture. By bridging divides, the organization gives citizens the power to direct their own stories, said Solomon.
"Sharing somebody's stories is a precious and powerful responsibility," Solomon said. "It should belong to everyone."
Carmen Pola, a long-time activist who is involved with Everyday Boston, shared Solomon's sentiment.
"It's a way of sharing history … An opportunity [for people] to express themselves and share their experiences," Pola said.
Pola is particularly grateful for the organization's youth involvement. "The exchange of views between young people, it gave me energy and hope … Gave me strength to continue the work I love," Pola said.
Crystal Chandler, an Everyday Boston board member, shared one memorable encounter with a program participant.
"I was paired up with a student and just to hear the questions they were curious about were very organic and at the same time, very pure and very raw," Chandler said. "There's not a lot of opportunities for a young person to talk with older people. It stuck with me."
Young believes that learning about others is mutually beneficial. 
"Practicing communicating with people you do not know will benefit you in the future," Young said. "And not just in future careers, but as a person also."
As for the future, Chandler would love to see Everyday Boston expand. "It could be implemented in other cities," Chandler said. "It's very mimicable. Urban cities across the country could benefit from it. I see it being in schools, after-school programs and universities."
For those who are looking to get involved in any of Everyday Boston's programs, Chandler has one piece of advice.
"Do it. Honestly, just do it."