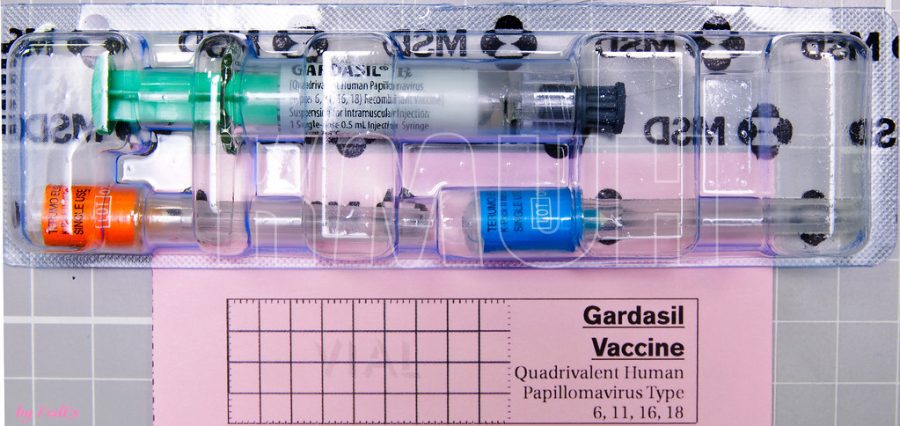 courtesy of neofedex
Madeline Olsen was a freshman in high school when Gardasil, the first FDA-approved HPV vaccine, was introduced to the public in 2006.
In fact, Olsen attended boarding school with the children of George Merck – the heir of Gardasil manufacturing giant Merck. Olsen remembers hearing about the new vaccine in school and seeing commercials on TV. But she didn't receive the vaccine until well into her 20s, when an abnormal health test made her realize she was at risk for a number of preventable cancers.
Now a communications and events professional living in Boston, Olsen recalled her mother having doubts about giving a vaccine for a sexually transmitted infection to a young teen. And as a minor, Olsen herself didn't understand why she would need it. 
"I think there was a hesitancy," she said, "one, because of my age and the fact I was not sexually active at the time. And two, just because it was so new." 
Like many in her generation, Olsen opted out of the two-dose shot typically administered to 11 and 12-year-olds, back when the vaccine was newly launched for young girls. Despite its efficacy, the HPV vaccine has one of the lowest immunization records of recommended vaccines in the U.S.
Experts agree several critical reasons render the HPV vaccine unique when compared to general vaccine hesitancy: stigma, lack of education and the fact that the HPV vaccine is not required for school entry leave the vaccine with an especially poor track record. Safety concerns coupled with parental hesitancy to discuss sex with their pre-teen children translate into a mere 59% of American adolescents who are up to date on the immunizations required to protect against HPV. 
!function(){"use strict";window.addEventListener("message",(function(e){if(void 0!==e.data["datawrapper-height"]){var t=document.querySelectorAll("iframe");for(var a in e.data["datawrapper-height"])for(var r=0;r