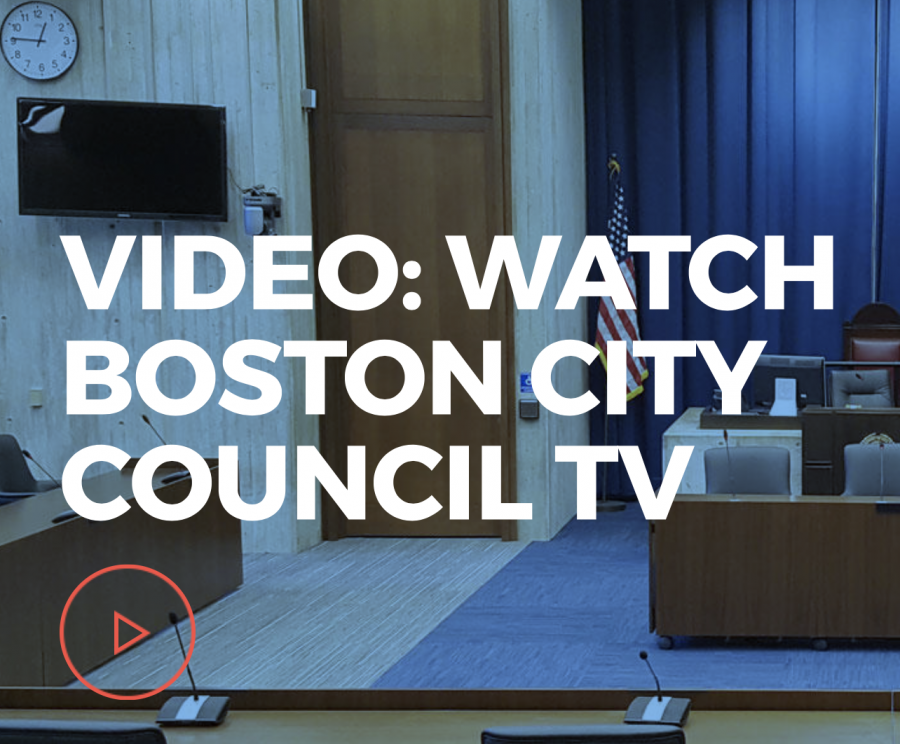 Boston city council discussed proposed plans to address racial disparities in the city, processed federal government's grants for housing development, and showed support for Puerto Rico's right to self-determination in a meeting through Zoom on Wednesday.
Establishing the Truth and Reconciliation Commission – Docket #0565
Reflecting on events happening the past year, including the swearing-in of Kim Janey, the first person of color and the first woman to be acting mayor of Boston and the recent murder of Daunte Wright by Brooklyn Center police officer Kim Potter in Minnesota, Councilor Andrea Campbell proposed the establishment of a Truth and Reconciliation Committee
"Sometimes, I don't have the words. The disrespect of Black bodies is continuous and atrocious. It never ends, it is painful, exhausting, and infuriating," said Councilor Campbell, citing the words of her colleague, CJ Louis. "Yet again we must add another name to a long list of unarmed Black men murdered in our country, Daunte Wright."
Campbell said it is a "mistake" to think Boston is different from Minneapolis, referring to the city's troubled records with racial disparities in wealth and in policing among its neighborhoods.  "We have our own devastating racial disparities in policing that tell us Black residents are disproportionately stopped by police," she said. "[Black residents] make up a quarter of the city's population, but close to 70% of its stop and frisk cases." 
The establishment of the Truth and Reconciliation Commission was moved forward to the city's Committee on Civil Rights. Councilors Julia Mejia, Liz Breadon, Ricardo Arroyo, Annissa Essaibi George, Lydia Edwards, Kenzie Bok, Michelle Wu, Ed Flynn, Michael Flaherty, and Matt O'Malley were co-sponsors.
Campbell said  a Truth and Reconciliation Commission would provide the opportunity to restore relationships, acknowledge and address harms by racial inequalities. Outcomes from a restorative process could include both short-term and long-term  actions such as public apologies, corrections of official historical records, memorials to the fallen, building renaming, legislative policy and budgetary actions, reparations and more, she said. 
"We have the opportunity in Boston to do the work of confronting our history, healing from it, and eradicating the inequities that persist in our city because of that history."
Accepting and spending $66.8 million in federal funding for housing development Docket #0453 through #0456, #4572
Also at the forefront of efforts to establish a more equitable city is addressing the housing crisis, the council moved to accept and expend a series of grants awarded by the United States Department of Housing and Urban Development for a total of over $66.8 million.
The total of $66.8 million towards housing has been split up, with $17.4 million going toward funding community and economic development through the Community Development Block Grant, $5.9 million going toward home investment partnerships and creating affordable housing, $3.2 million going towards the Housing for Persons with Aids' fund for rental assistance and services, $1.4 million set towards preventing homelessness through the Federal Emergency Solutions grant, and finally $38.6 million going toward providing services and housing to the homeless through the Continuum of Care grant. 
Councilor Edwards of District 1 said these grants are all received annually from the federal government, though there has been a slight increase in the amount of federal funding in response to fair market rent increases and for additional youth programs. 
Recognizing Puerto Rico's right to self-determination and recognizing the 65th Infantry Regiment – Docket #0563 & #0564
The council unanimously adopted dockets proposed by Councilor Arroyo of District 5 and Councilor Flynn of District 2, asserting the council's support of Puerto Rico's right to self-determination in light of its history and current status as a territory, as well as recognizing the Puerto Rican 65th Infantry Regiment, also known as the Borinqueneers. Congress approved the designation of April 13 as the "National Day of Borinqueneers" in honor of Puerto Rican soldiers in the United States Army earlier this year. 
"[The members of the 65th infantry] knew this was going to be a segregated unit. They knew this was going to be a discriminatory experience, but they did it because they believe in this country," said Councilor Arroyo on docket #0564. "This is a way of honoring them and showing them the faith that they had in the best parts of this country are real." 
Councilor Michelle Wu stated her support of the docket as well as commending the efforts of community organizers, stating "I'm so proud to see [Councilor Arroyo's] leadership now reflecting so much of the community's efforts for decades at this point. I was proud to serve on the board along with the veterans to ensure that this monument went from an idea to a plaque to a statue to a whole plaza and it's just an incredible gathering space for the community, in addition to the physical representation of how much we remember and honor their sacrifices."