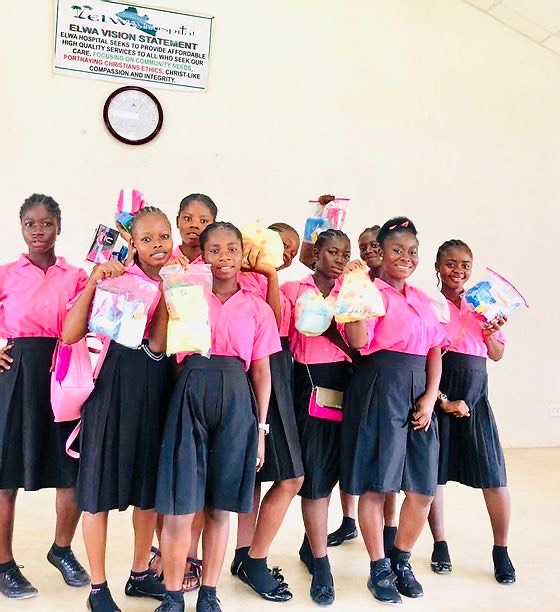 Menstruation can be taboo, a source of pain and embarrassment for many young girls to talk about, but two women and their team at Love Your Menses want to break that stigma, and ensure girls and women have healthy menstrual cycles and embrace their periods.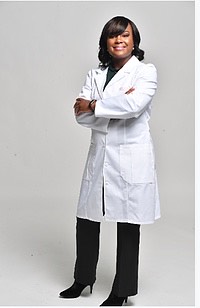 Bria Gadsden and Dr. Ebere Azumah are the founders of Boston-based nonprofit Love Your Menses, which works to provide information for young girls and women about puberty, the physiology of menstrual cycle and menstrual hygiene through educational workshops and mentorship, as well as distributing hygiene and postpartum care products for those in need.
Gadsden, who serves as executive director, said she was inspired to start Love Your Menses because of her upbringing and background in community health. She studied to be a dietician but switched to become a learning specialist after graduating from college to help children with learning disabilities.
"From that I just gained an interest in my students' wellness," she said. "And I was really interested in how meditation, yoga and healthy eating could affect their learning outcomes."
"Growing up, no one ever really talked to me about my period, and it was always viewed as taboo," Gadsen said. "I told my mentor, Irvienne Goldson, who is the deputy director of the Action for Boston Community Development or ABCD Health Services that I want to do something for young girls, particularly girls of color, where we talk about menstruation."
The first Love Your Menses event Gadsden helped organize in Roxbury in 2019 had over 100 attendees.
"We had the workshops being led by women of color, medical and public health professionals in the Boston area and invited girls and their parents to attend as well, just so we can get conversation started," Gadsen said.
A medical volunteer at the event and a board certified obstetrician-gynecologist, Azumah got together with Gadsden to host a similar event in Washington D.C., which turned Love Your Menses into an organization.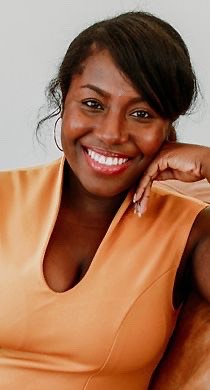 "During that first Love Your Menses event, I realized, as a gynecologist and as someone that works in community health, that 'Wow, this will make a great organization for the community both nationally and internationally,'" Azumah said. "Bria was open to the idea so we teamed up … We made it into an organization and recruited more women to join us in this journey, because it takes more than just two people to run an organization."
Azumah's international experience from her earlier medical missions—trips in which trained medical professionals travel to foreign countries with a medical purpose—has helped expand Love Your Menses scope of work outside of the United States' border.
"Now we are providing sanitary towels and some menstrual education to women in Monrovia, Liberia, we extend into Gambia," Azumah said. "We are hoping to expand to Nigeria."
Since the beginning of the pandemic, the organization has packaged and delivered over 350 menstrual and postpartum care kits to girls and women in the Boston area and more across Massachusetts and Monrovia, the capital of Liberia. In August, Love Your Menses was awarded a grant from the Boston Resilience Fund to continue purchasing menstrual hygiene and postpartum care products for people in need.
The name Love Your Menses, Gadsden said, conveys both the sense of mystery surrounding menstruation in society and the message the founders want to get across, for people to "embrace your period."
"A lot of people don't know that 'menses' means menstruation. People are like 'wait, what are menses?'" Gadsden said. "And there is still a lot of unknown about menstruation. It is more than just vaginal bleeding, it affects your mental health, it's like a whole body experience."
Although menstruation can be painful and causes issues for many women, Azumah said she hopes more women can embrace it.
"The name Love Your Menses just explains everything, love your vital signs, love this important aspect of your life because this is what makes us a woman in a sense" she said.
Aside from distributing critical hygiene products to those in need, Love Your Menses also aims to make girls and women feel more comfortable talking about their experiences, the pains and the struggles they face during their periods.
"What a lot of girls struggle with is, one, they don't know how often they would have their period, or they don't know how to use a tampon, or they don't know the different types of products available besides pads and tampons," Gadsden said. "I have girls coming to me asking 'Do I shower when I have my period?'"
Many girls, Gadsden said, don't know how to talk about their period with their parents, their friends or their teachers because they are embarrassed and feel like no one understands and would judge them for having a period. At Love Your Menses, Gadsden, Azumah and their team consider periods as the "fifth vital sign," a measurement of the body's most basic functions. The four primary vital signs are body temperature, pulse rate, rate of breathing and blood pressure.
"We try to empower them to embrace flows [or periods]," Gadsden said. "We provide them with communication tools that they need to communicate to people and tell what's going on."
Love Your Menses, Gadsden said, doesn't do medical diagnosis or treatment. Instead, staff connect girls and women with resources like a primary care physician or obstetrician-gynecologist to discuss issues they have with their menstruations.
"We're just not a nonprofit. We're also educators. We're also researchers. We are also role models," Azumah said. "Any city we go into, we connect the attendees to a role model in their community. We get subject matter experts within the community to teach them because we want to connect these young girls of color with leaders of their community so that they have people to reach out to within their community."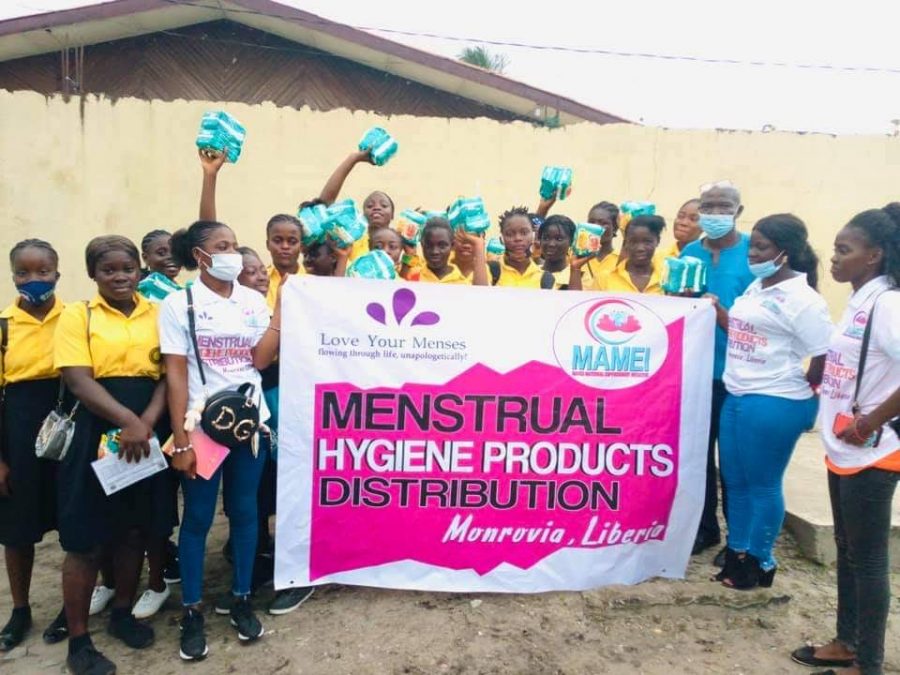 Gadsden and Azumah are also working on publishing a menstrual education book. Their goal is to break the stigma of periods, teach girls how to be prepared for menstruation, provide them with the language to talk about periods and how to reach out if they need help or are in pain.
"We think a lot of people associate periods to promiscuity, to pregnancy," Azumah. "And we're like, 'No, it's not. It's just another vital sign.'"
Gadsden and Azumah said they are grateful for the staff of Love Your Menses and the work they do to help young girls and women understand and embrace menstruation and hopes to continue expanding their services to more countries as they receive more donations.
"It just makes us happy because at least we can make a difference," Azumah said. "Girls of color, we didn't have that opportunity ourselves but it doesn't matter if we don't have the opportunity, it is still our duty to create those opportunities for other girls of color."