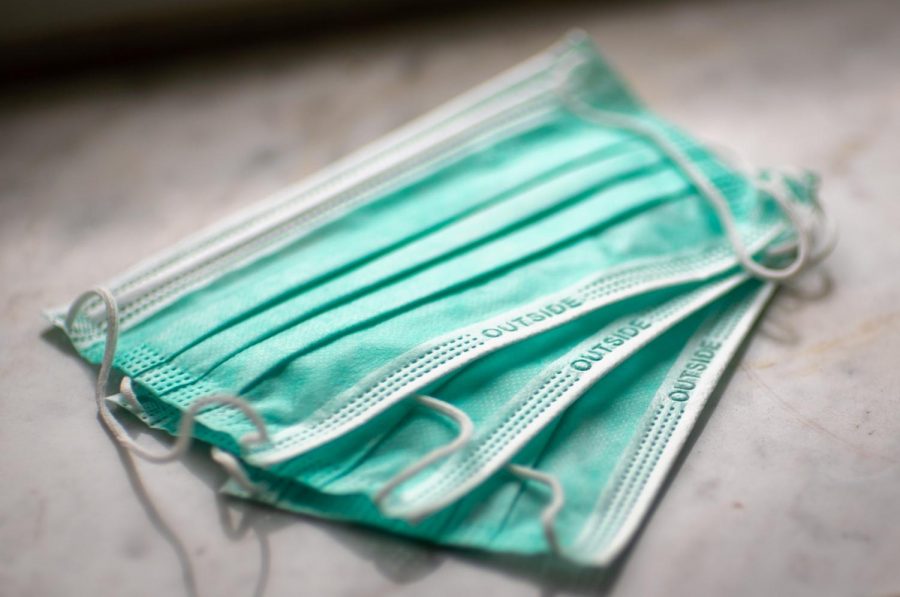 Mika Baumeister on Unsplash

 A live stream of the mayor's press conferences, public addresses and city meetings are available at
boston
.gov.
Monday, April 6, 2020
4:13 p.m.
The due date for property tax bills in Boston has been extended until June 1, to "give residents more flexibility during the ongoing public health crisis caused by COVID-19," according to a release from the mayor's office.
2:43 p.m.
The Boston Resiliency Fund Steering Committee announced an additional $3 million will be awarded to 29 organizations providing essential services to those impacted by the COVID-19 public health emergency.
Since the end of March, the committee has distributed $5.4 million to organizations supporting frontline workers, seniors and Boston students transitioning to remote learning.
Of the groups set to receive second in this second round of funding, 41% are led by a person of color and 79% are women-led. These organizations are:
Black Economic Justice Institute
Black Men's Engagement Network Foundation
Boston Cares
Boston Immigrants COVID-19 Collaborative: 11 immigrant-serving organizations including the Rian Immigrant Center, Agencia ALPHA, Boston Chinatown Neighborhood Center, Brazilian Worker Center, Centro Presente, Immigrant Family Services Institute, Dudley Street Neighborhood Initiative, Center for Collaborative Education, Caribbean Youth Club, Sociedad Latina, and  ICNA Relief
Bridge Over Troubled Waters
Building Audacity
Cape Verdean Association of Boston
Casa Myrna
Catholic Charities of Boston
Catie's Closet
Chinese Progressive Association
City Mission
CommonWealth Kitchen
Dominican Development Center
East Boston Neighborhood Health Center
Boston Opportunity Agenda's Emergency Child Care Program Relief which includes 20 family child care programs, 9 YMCA programs, Whittier Street Health Center, Nurtury and Wee Care JP
LivableStreets Alliance
Elizabeth Stone House
Heading Home
International Institute of New England
John F. Kennedy Family Service Center
Lovin' Spoonfuls
Massachusetts Society for the Prevention of Cruelty to Children
Off Their Plate
Smart from the Start
Vietnamese American Initiative for Development
Women's Lunch Place
WORK Inc.
YMCA of Greater Boston
Organizations who wish to be considered for future grants must fill out a statement of interest.
Sunday, April 5, 2020
3:42 p.m.
Stricter social distancing measures were announced this afternoon. The new recommendations are:
Everyone should wear a face covering over their mouth and nose when in public. Masks can include a cloth, scarf or bandana, something that covers your mouth and nose, and homemade masks should be made of intact, close-weave cloth and allow comfortable breathing – see CDC guidelines on face coverings. Wash face coverings regularly, either in a washing machine with detergent and hot water, or hand wash them with soap and warm water. The mayor's office recommend using a face covering rates than a medical grade facemask, as these need to be prioritized for health workers and those serving on the front lines.
Everyone in Boston, except essential workers, should stay at home from 9 p.m. to 6 a.m. daily. Walsh's office recommends using delivery services after 9 p.m. at night.
City parks and recreational sports areas are closed. Basketball and tennis courts, golf courses and outdoor gyms will be closed, along with childrens' playgrounds from Monday, April 6. Walsh's office warn that if needed, Boston Police can disperse gatherings and order people to vacate closed sections of parks.
Those most at risk should also not take walks or spend time outside, unless for essential activities, over the next few weeks. The mayor recommends exercising inside as an alternative.
Friday, April 3, 2020
9:33 a.m.
A $3 million Rental Relief Fund has been established by the mayor's office to support Boston renters facing eviction or those unable to make rent payments during the coronavirus pandemic. Tenants will be able to apply for up to $4,000 in aid, starting Monday, April 6.
Eligibility is based on income and this fund is only for residents earning less than 80% of Area Median Income (AMI), or $72,000 for a two-person household. A significant amount of this money is ear-marked for households with extremely low incomes — for example, single-person households making less than $25,000 a year — according to the mayor's press release issued this morning. Residents eligible for new federal unemployment benefits are not eligible to apply to the Rental Relief Fund.
During the week ending March 21, about 10,900 renter households in Boston filed for unemployment benefits, according Metropolitan Area Planning Council estimates. As national unemployment filings top to 6.6 million, it's predicted the number of Boston households struggling to make rent will rise.
For more information about the rental relief fund and getting help with rent, visit boston.gov.
Thursday, April 2, 2020
3:11 p.m.
Small business owners directly impacted by the COVID-19 shutdown will now be able to access cash relief through the mayor's $2 million Small Business Relief Fund, launched today and accepting applications from Monday, April 6.
The fund, set-up by Mayor Martin Walsh's Office of Economic Development, is designed to make it easy for business owners to claim grants that will cover any revenue losses and allow them to stay open without accruing additional debt, or forcing them to close.
"We are committed to helping Boston's small businesses during this unprecedented time by providing strategic, accessible, and critical financial resources to help them stay afloat and pay employees," said Walsh. "Small businesses are the backbone of our economy and the lifeblood of our neighborhoods. As the response to COVID-19 continues to evolve, we want to make this resource as straightforward as possible for business owners and work one-on-one to ensure they have the most up-to-date information on financial assistance available."
Eligible small businesses must be registered and operating in Boston, for-profit, employ fewer than 35 employees and make less than $1.5 million in annual revenue. Grants can be used to address rent, fixed debts, payroll, accounts payable, lost sales, lost opportunities, and other working capital expenses.
The Fund's $2 million comes largely from U.S. Department of Housing and Urban Development grants, and $50,000 contribution from the Massachusetts Attorney General's Office.
Monday, March 30, 2020
4:26 p.m.
The Boston Housing Authority and Boston Public Schools will work together to house students and their families currently at risk of displacement or experiencing homelessness during, and up to one year after, this current public health emergency.
The mayor's office announced today that the coalition will help up to 1,000 families and the first will be be housed by the start of May.
Vouchers will be issued to help make housing affordable for up to 500 families living in shelters through the state's Leading the Way Home program.
"There has never been a more urgent time to ensure that homeless families with children have safe, permanent affordable housing," said BHA Administrator Kate Bennett. "In the short term, this initiative is a timely, prudent step that will help reduce the spread of COVID-19, and in the long term, it will allow many more kids to thrive in school and elsewhere."
The remaining 500 vouchers will go to the families of BPS students living at risk of displacement.
"In addition to providing access to free meals, delivering laptops and Internet to students who need them, providing mental health support and other necessary services, this is an urgent resource for families while navigating the current public health emergency," said Boston Public Schools Superintendent Brenda Cassellius. "Providing permanent, stable housing for over 1,000 families is life-changing for our students and I am incredibly thankful to Mayor Walsh and his entire team for ensuring our families and children are a first priority."
There are currently 4,500 students in Boston that lack a fixed or regular residence, as defined by The McKinney-Vento Homeless Assistance Act.
Sunday, March 29, 2020
12:25 p.m.
The City has secured over 240 additional beds to increase social distancing in existing shelters, and give those experiencing homelessness a safe space in which to self-isolate and quarantine, in order to help reduce the further spread of COVID-19 in Boston.
There are currently 17 existing beds at Boston Health Care for the Homeless Program's Barbara McInnis House in the South End. Suffolk Construction has helped build a 38-bed isolation and quarantine facility next to the 112 Southampton Shelter nearby. Another 70 beds will be available at the site of a former, long-term, acute care hospital in Brighton, as The Davis Companies prepares to reopen that facility within days.
Suffolk University staff will repurpose a 172-bed dormitory, to be managed by the Pine Street Inn and the Boston Public Health Commission.
"These sites will enable us to get some of our most vulnerable guests, especially our elders, out of a crowded situation in our congregate shelters," said Lyndia Downie, president and executive director of the Pine Street Inn. "Pine Street is also very grateful to be working with our partners at the Boston Public Health Commission and Boston Health Care for the Homeless Program. This has been a remarkable collaboration led by the Mayor and his staff and we appreciate his focus on the homeless men and women, who until now, have had very few options."
To date, the City and its network of shelter providers, directed by the Boston Health Care for the Homeless Program, have screened more than 8,000 people, tested approximately 100 and identified five positive COVID-19 cases within Boston's homeless population.
Thursday, March 26, 2020
4:45 p.m.
Today the mayor eased parking restrictions across Boston. This move was designed to help improve access to medical facilities and businesses, and to ease the burden of finding a parking spot for residents during the public emergency.
Residents with a valid permit can park in their neighborhood in a metered or a time-limited parking space, without restriction or payment necessary. Drivers without a parking permit for an area will continue observing usual time limits and meter requirements.
Boston Transport Department will not ticket or tow a vehicle for violating street cleaning regulations during this time. BTD will also not penalize drivers for expired registrations or inspection stickers for the time being.
Other transportation measures the mayor has enforced include:
Reduced rates at certain parking garages for medical professionals. Here's a full list of participating garages.
Free 30-day passes for hospital staff wishing to use Boston's public bike share, Bluebikes.
Establishment of temporary pick up zones in front of restaurants offering takeout and delivery only. Parking in these designated areas is limited to five minutes.
Wednesday, March 25, 2020
6:04 p.m.
Mayor Martin Walsh's office and the Department of Innovation and Technology's Citywide Analytics Team released two data dashboards showing the number of cases of COVID-19 coronavirus in Boston, and throughout the Commonwealth of Massachusetts.
The first dashboard allows residents to view a graph of the spread of COVID-19 in Massachusetts, and includes daily updates from the Massachusetts Department of Public Health for the number of COVID-19 cases. The second COVID-19 dashboard  (see below) includes information specific to Boston including; total daily cases, the number of cases split by age, recovered cases, death tolls and the number of tests conducted nationwide.
The dashboards are updated every afternoon on weekdays, when public data is released by the Center for Disease Control (CDC) and the Massachusetts Department of Public Health (MDPH) and so contain the most current figures about the state of the outbreak in Boston, the Commonwealth of Massachusetts and the nation.
1:20 p.m.
The mayor's Resiliency Fund surpasses $20 million target, less than 10 days after launching. From today, $5.4 million will be distributed bewteen eight local organizations providing critical support to residents, including access to food and support for healthcare systems that serve Boston residents. These organizations are:
Greater Boston Food Bank will use this money to expand its capacity to continue receiving and distributing healthy food.
Ethos will use funds to support their Meals on Wheels program, through which they deliver more than 8,000 daily meals to elders.
About Fresh / Fresh Truck will partner with Katsiroubas Brothers, YMCA and Office of Food Access on its delivery of fresh produce and groceries.
Community Servings provide medically tailored meals to ill residents and their families, and will expand delivery to these populations during the pandemic.
Project Bread and their FoodSource Hotline has seen a four fold increase in calls during the pandemic, so this grant fund more call center staff.
Boston Health Care for the Homeless will use this funding to continue new screening and testing initiatives, creating isolation units and operating medical tents.
Boston Medical Center will use this grant to expand patient care, increase support for medical staff, and sustain safe hospital operations in temporary facilities
Pine Street Inn will be increasing cleaning of their facilities, and work set-up quarantine sites for people experiencing homelessness.
8:25 a.m.
The Mayor's Office of Economic Development has created databases for local restaurants and businesses currently open in each Boston neighborhood. They contain additional information on opening hours, delivery services and how to purchase gift cards.
The mayor is encouraging businesses to register to be included in these new databases. His office has also launched the "Small Business Survey" to ensure the City's response is adequate and is helping Boston businesses in most need during this time.
"I encourage Boston residents to continue patronizing the businesses most impacted by this pandemic — purchase a gift card, order take out, or support your local businesses in whatever way you are able to," said Walsh in a press release issued this morning. "Our Office of Economic Development is in our neighborhoods, talking with businesses and responding to their immediate needs, and we will keep working to support our small businesses here in Boston."
The database for open restaurants can be found here: bit.ly/2QL0dZ9
Local businesses still open are listed here: bit.ly/33IPbZP
6:04 a.m.
Amid concerns over the safety of reusable shopping bags, Mayor Martin Walsh issued a temporary Executive Order allowing plastic bag use in Boston for "essential businesses" during the COVID-19 outbreak. These include grocery stores, pharmacies, and restaurants. Plastic bags will be offered and businesses will no longer have to charge customers a fee for checkout bags.
Tuesday, March 24, 2020
CLOSED: Non-essential businesses
11:48 a.m.
Mayor Martin Walsh today launched texting service, Alert Boston, available in Spanish, Haitan Creole, French, Cabo Verdean Creole, and Portuguese, as well as English. Residents are encouraged to sign up by texting BOSCOVID to 99411 to opt-in for alerts, including the city's latest case numbers, local updates about the spread of the virus, tips on how to stop the spread of coronavirus. To receive these alerts in languages other than English, text the following keywords:
Text BOSEspanol to 99411 for Spanish
Text BOSKreyol to 99411 for Haitian Creole
Text BOSFrancais to 99411 for French
Text BOSKriolu to 99411 for Cabo Verdean Creole
Text BOSPortugues to 99411 for Portuguese
"Boston residents who speak other languages need and deserve to receive information from their city government about this public health emergency just as English speakers do every day," said Mayor Walsh in a statement. "We are working with dozens of dedicated multilingual staff across City departments and community organizations to support this effort."
1:05 p.m.
The City of Boston, as well as Brookline, Cambridge, Everett, and Somerville, are offering all hospital staff free 30-day Bluebikes passes. A full list of participating hospitals and contact information to apply for a free pass can be found here.
Monday, March 23, 2020
Governor Baker issued an emergency order requiring all employers not providing "COVID-19 Essential Services" to close workplaces and facilities. The order will go into effect from tomorrow, March 24, at 12 p.m. and last until midday April 7.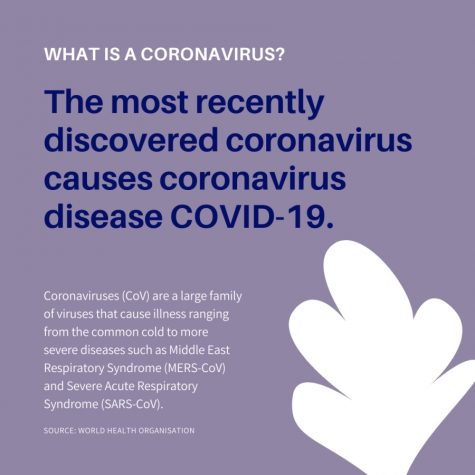 Businesses and facilities in Boston that can remain open include:
Grocery stores and wholesalers
Restaurants offering takeout and delivery
Pharmacies
Medical facilities
Medical marijuana shops recreational marijuana shops are ordered to close
liquor stores
Gas stations
Vehicle garages and mechanics
Hardware and home improvement retailers
Laundromats
Veterinarians
Pet supply stores
Moving and storage companies
Plumbing, electrician and exterminations buinesses
Hotels
Sober homes
Places of worship
Friday, March 20, 2020
5:53 p.m.
This weekend, a thousand City of Boston employees and volunteers will deliver printed information on COVID-19 to all homes in Boston. The pamphlet, available in English, Spanish, Haitian Creole, Chinese, Vietnamese, Cabo Verdean Creole and Russian, will outline details about the virus, list preventative measures to stop its spread, and include information about city resources, including food access sites. Residents who need this information in other languages, including Arabic and Somali, may access it through Boston.gov/coronavirus.
Wednesday, March 18, 2020
CLOSED: Boston City Council
In response to COVID-19 coronavirus, City Council President Kim Janey announced earlier today that this Wednesday's meeting was going to be held online and closed to the public. Read the full report from the council's first virtual meeting.
Tuesday, March 17, 2020
CLOSED: Boston Public Schools
From today, students and families can collected packaged meal options at 47 different locations across Boston, every weekday from 8:30 to 11:30 a.m. Additionally, the City of Boston in partnership with Project Bread, YMCA of Greater Boston, Boston Centers for Youth and Families, and other community organizations will also be providing free meals to school-aged children at various locations and times across the city.
SUSPENDED: Construction work
Employers should maintain the necessary crews to keep their sites safe and secure, keep any materials from blowing away, and prevent trespassing. This work needs to be completed by Monday, March 23, 2020, after which only skeleton crews will be allowed on site to ensure safety. With the approval of the City of Boston's Inspectional Services Department, emergency work may continue, including:
Emergency utility, road or building work, such as gas leaks, water leaks and sinkholes
New utility connections to occupied buildings
Mandated building or utility work
Work at public health facilities, healthcare facilities, shelters, including temporary shelters and other facilities that support vulnerable populations
Work which ensures the reliability of the transportation network
Other work necessary to render occupied residential buildings fully habitable
New projects cannot be started unless they fall into one of the categories listed above. The City will review any other requests for exemption from this moratorium on a case-by-case basis. These will be granted if they support increased public health and safety.
Monday, March 16, 2020
CLOSED: Boston Public Libraries
All Boston Public Libraries will close from 6 p.m. this evening until further notice. BPL will expand automatic renewals and allow patrons to keep their books and other materials for an additional 15 weeks, instead of the standard three weeks. All late fines will be waived until May 1, and library patrons will have until October to renew their library card if it is set to expire.
CLOSED: All BCYF pools, gyms and fitness centers
By Wednesday, March 18, all BCYF programming will be suspended. Only select BCYF centers will be open for youth meal distribution during school closures. For a list of meal distribution locations, go to boston.gov/coronavirus.
4:47 p.m.
Mayor Martin Walsh launches a fund to support nonprofits impacted by COVID-19.
The Boston Resiliency Fund will support organizations providing essential services to Boston residents during the pandemic. For now, the priority is to help those that serve meals to Boston's children and seniors, are equipping Boston Public Schools students with technology to continue schooling remotely, and safeguarding the health of medical professionals on the frontline. Walsh's office also said that as the pandemic evolves the type of nonprofit eligible for funding may include those not providing "immediate support and relief."
"In the face of big challenges, our city shows its true colors. We've been seeing incredible acts of kindness and generosity and the Boston Resiliency Fund is a perfect example of that," said Walsh, in a statement released by his office. "Through this fund, we are coordinating Boston's philanthropic efforts to support families that are facing the greatest need right now. I want to thank everyone who has already contributed, and look forward to seeing how we will all come together during this critical time of need to support one another."
Sunday, March 15, 2020
PUBLIC HEALTH EMERGENCY DECLARED
Mayor Martin J. Walsh announced that the Boston Public Health Commission is declaring a public health emergency in the City of Boston, due to the coronavirus (COVID-19) pandemic.
"The health and safety of each and every Boston resident is our first priority. At this point, we are undoubtedly experiencing a public health emergency in the City of Boston, and it is clear that we need to activate every tool at our disposal," said Mayor Walsh.
Saturday, March 14, 2020
6:58 p.m.
The mayor, along with the Greater Boston Real Estate Board, the Massachusetts Apartment Association and the Massachusetts Association of Community Development Corporations announced they are partnering to try and halt evictions while Massachusetts is under a state of emergency. They will encourage property owners to suspend evictions for up to 90 days. This course of action will be reviewed every 30 days.
The Boston Housing Authority issued letters urging housing court to reconsider non-essential evictions of residents and the BHA plan to suspend its filing and prosecution of all Housing Court cases and non-essential eviction actions. This  includes all non-payment, no-fault cases and cause-related cases.
Friday, March 13, 2020
POSTPONED: 2020 Boston Marathon
This morning, Mayor Walsh, Gov. Charlie Baker, Chief Executive Officer of the Boston Athletic Association Thomas Grilk, and President/CEO of John Hancock Marianne Harrison announced the Boston Marathon will be postponed until Sept. 14.
7:40 p.m.
Mayor Martin J. Walsh and Boston Public Schools Superintendent Brenda Cassellius announced the district-wide closure of all Boston Public Schools, effective from Tuesday, March 17. They said they expect schools to reopen on Monday, April 27.
Monday, March 9, 2020
CANCELLED: Boston's St. Patrick's Day Parade in South Boston
"While the risk in Boston remains low, this situation is changing very quickly and we are closely monitoring any local cases," said Walsh in a statement. "Our top priority is preventing any new cases, to the best of our ability, and we are paying close attention to guidance from public health officials. We encourage all residents to follow preventive measures to avoid illness, such as washing hands and staying home if you are feeling sick, and we will continue to make public any information as this situation develops in Boston.